---
OVERVIEW
The federal solar tax credit for solar energy upgrades to your home may not be around for much longer. Here's how to claim this credit.
---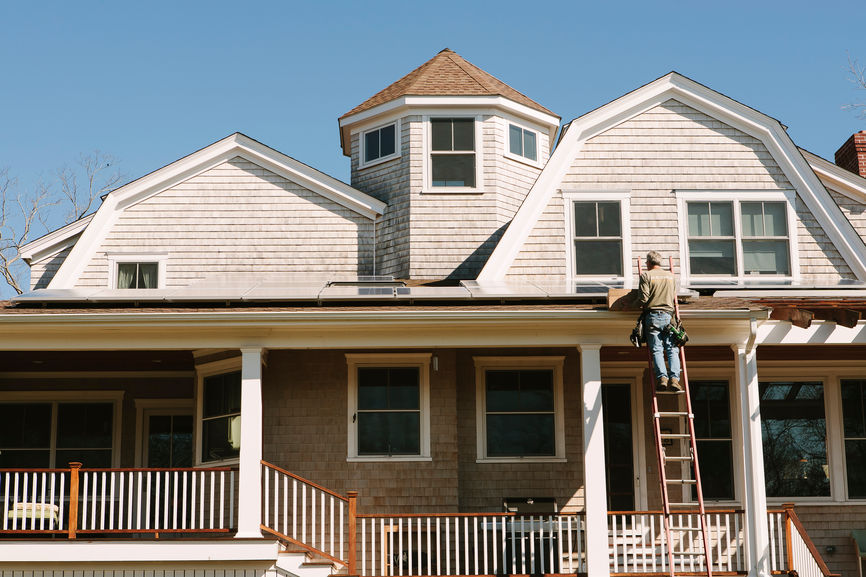 Tax credit for solar
In an effort to encourage Americans to use solar power, the U.S. government offers tax credits for solar-powered systems. Let's take a closer look at some of the benefits of the solar tax credit and how you can claim it.
Tax benefits of going solar
Tapping the sun for power offers several benefits. For example, solar power:
Doesn't pollute
Reduces our use of coal and other fossil fuels
Reduces your individual carbon footprint
But since the installation of solar power equipment can be costly, the solar tax credit can help you offset some of the costs.
Solar tax credit amounts
Installing renewable energy equipment in your home can qualify you for a credit of up to 30% of your total cost. The percentage you can claim depends on when you installed the equipment.
30% for equipment placed in service in tax years 2017 through 2019
26% for equipment placed in service in tax years 2020 through 2021
30% for equipment placed in service in tax years 2022 through 2032
26% for equipment placed in service in 2033
22% for equipment placed in service in 2034
After 2034 the credit is scheduled to end.
As a credit, you take the amount directly off your tax payment, rather than as a deduction from your taxable income.
Qualified homes
To qualify for the solar credit, you must have made energy-saving improvements to your U.S. residence, which can include your:
House
Houseboat
Mobile home
Cooperative apartment
Condominium
Manufactured home that conforms to Federal Manufactured Home Construction and Safety Standards
Qualified equipment
Qualified energy-saving equipment includes:
Solar-powered units that generate electricity or heat water
Solar power storage equipment for 2022, but a capacity of at least 3 kilowatt hours is required beginning in 2023
Some installation and labor costs
The tax credit doesn't apply for systems that you lease or for systems that you use to heat a swimming pool or hot tub.
Claiming the solar credit for rental property you own
You can't claim the residential solar credit for installing solar power at rental properties you own. But you can claim it if you also live in the house for part of the year and use it as a rental when you're away.
You'll have to reduce the credit for a vacation home or rental property to reflect the time you're not there.
If you live there for three months a year, for instance, you can only claim 25% of the credit. If the system cost $10,000, the 30% credit would be $3,000, and you could claim 25% of that, or $900.

$10,000 system cost x 0.30 (30% credit) = $3,000 credit amount
$3,000 credit amount x 0.30 (30% of the year) = $900 credit amount
Filing requirements for the solar tax credit
To claim the credit, you must file IRS Form 5695 as part of your tax return. You'll calculate the credit on Part I of the form, and then enter the result on your 1040.
If in 2022 you end up with a bigger credit than you have income tax due — a $3,000 credit on a $2,500 tax bill, for instance—you can't use the credit to get money back from the IRS. Instead, you can carry the credit over to the following tax year.
If you failed to claim the credit in a previous year, you can file an amended return to claim the credit.
The residential solar tax credit has been extended through 2034 so now might be a great time to add solar energy to your home.
With TurboTax Live Full Service Deluxe, a tax expert will do your taxes for you and find every dollar you deserve. Backed by our Full Service Guarantee. You can also file taxes on your own with TurboTax Deluxe. We'll search over 350 deductions and credits so you don't miss a thing.