TurboTax Business
Partnerships, S Corp, C Corp, multi-member LLC,
trusts and estates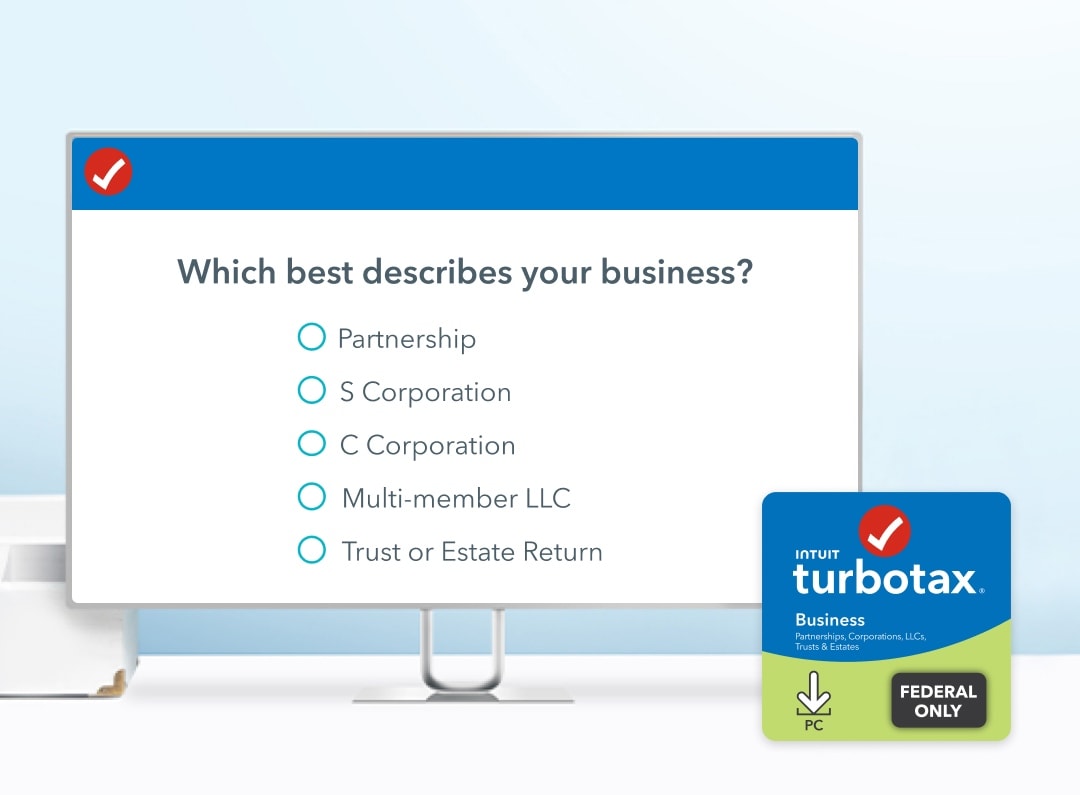 Why use TurboTax Business?
Import last year's
TurboTax return

Save time and get a head start on your taxes
by transferring last year's information into
your
TurboTax return.

Import your QuickBooks Desktop income and expense accounts and they are classified for you.

Guidance and support entering income and expenses

Get the guidance you need to easily enter your business expenses, no matter how you track them.

Maximize industry-specific
tax deductions

Walks you through all your deductible business expenses from vehicles and supplies to advertising
and travel.

File with confidence

Prepare accurate tax forms for S Corps, partnerships, C Corps and multi-member LLCs
or trusts.

Extra guidance for
new businesses

Shows you start-up tax deductions for new businesses so you can get
the maximum tax savings
you deserve.
What customers are saying about
TurboTax Business CD/Download
VERY satisfied with my
first experience
using TurboTax

"I saved myself $1,700 in CPA fees this year using TurboTax. My return is pretty complicated, but TurboTax had all of the forms I needed."

GASquatRecord -
GA

Made it easy

"TurboTax Business was easy to understand, thorough and complete. A pleasure to use the product, and much cheaper cost wise than using an accountant for a
small business."

SmokeytheBear2 -
Taos, NM

My lifesaver!

"I feel very confident filing my own corporation taxes using TurboTax instead of paying an accountant to do what TurboTax does!!!"

winechick50 -
Oceanside, CA
*Actual customer testimonials.
Maximum tax savings

TurboTax finds every tax deduction and credit
you qualify for to get you the biggest tax
savings, guaranteed.

Double-checks
your return

TurboTax runs through thousands of error checks
and double-checks your tax returns as you go to help make sure there are no mistakes.

100% accurate calculations

TurboTax calculations are 100% accurate so your
taxes will be done right, guaranteed, or we'll pay you any IRS penalties.