Check on
your
e-file
status today
If you filed with
TurboTax,
sign in
to
see if your returns
were
accepted and
find out
when
to
expect your refund.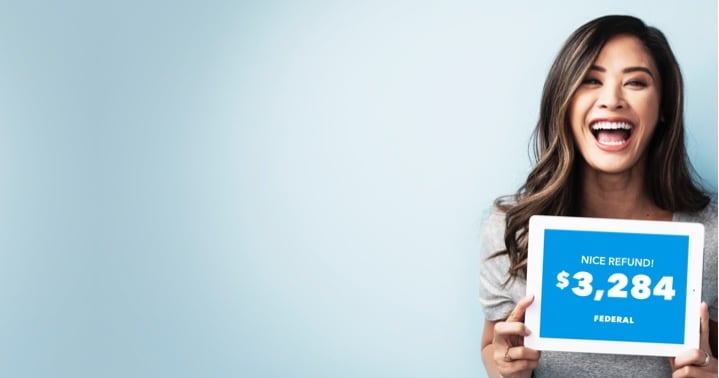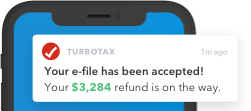 ---
---
Stay updated with the free app
---
Be informed with push notifications, sign in securely with
Face/Touch ID, and more—only in the TurboTax app.
Share the love and get up
to $250
Invite a friend to file with TurboTax and you can get a $25 gift card.** Plus, your friend gets up to 20% off a paid online federal product. Offer good through
October 15, 2021.

Learn more about e-filing
E-filing is the fastest way to file your taxes and get your refund. You can easily check your e-file status online
with TurboTax.


IRS e-file statuses
Once you prepare and submit your return, your e-file status is pending. This means it's on its way to the IRS, but they haven't acknowledged receiving it yet. This status can last anywhere from a few hours to a few days. If you file in early January before the IRS begins accepting returns, your e-file status can remain pending for a few weeks.

Once the IRS receives your return, your e-file status is accepted. This means the IRS didn't spot anything missing, and there's nothing more for you to do right now.

If your e-file status is rejected, don't worry—it's not as bad as it sounds. You may have simply had a typo in your Social Security number. Sign back in to TurboTax and we'll help you fix your return and e-file it again.
Here are some helpful articles about
e-file statuses.

More about your tax refund
Your e-file status and your refund status aren't the same thing. Once the IRS accepts your return, they still need to approve your refund before they send it to you. Typically, you'll receive your refund with 21 days after the IRS accepts
your return.