Taxes done right
with real experts
at your side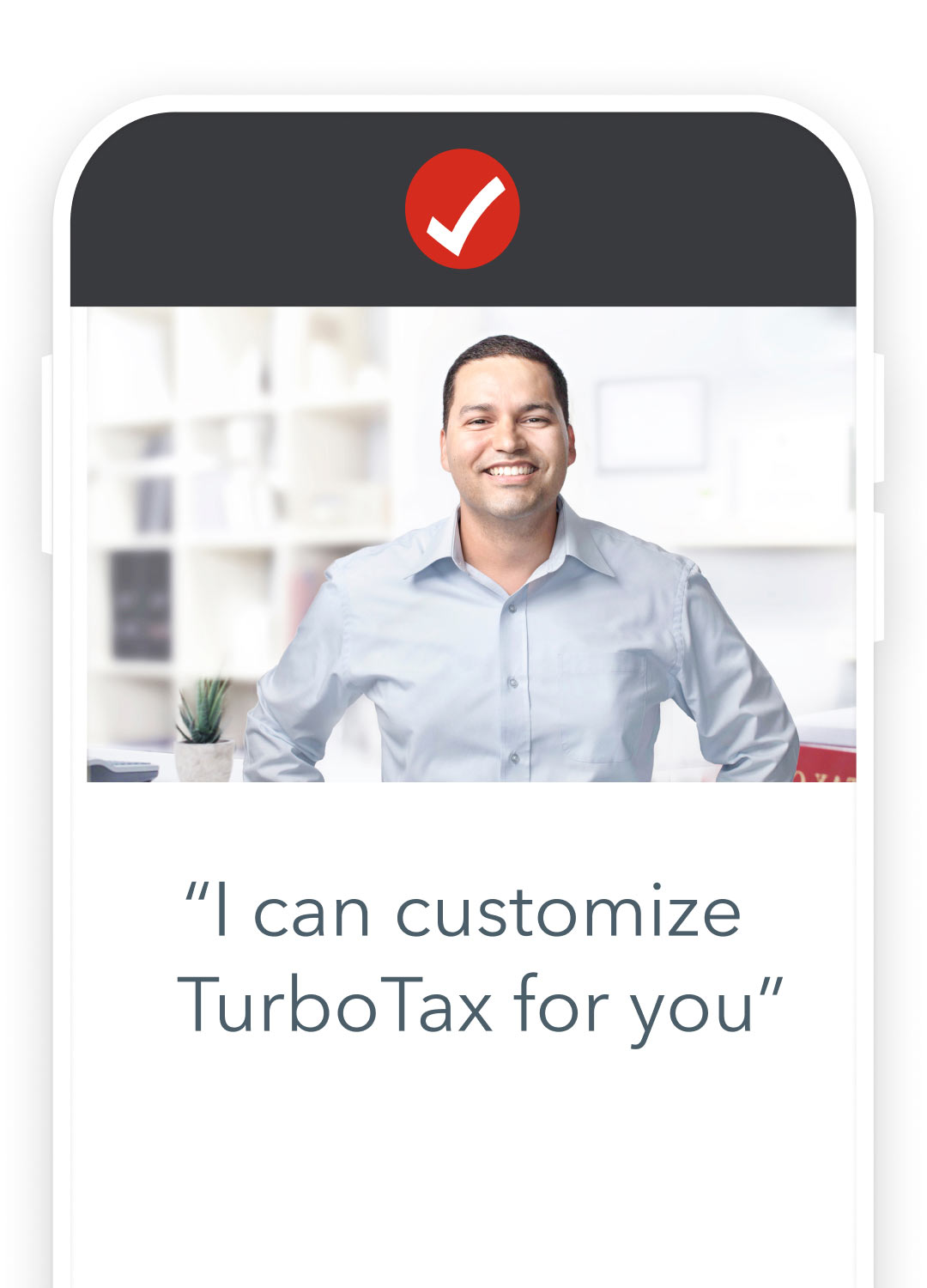 Start by meeting with a
tax expert
Connect right on your screen with a live expert to discuss your taxes this year. They can even customize your experience so you only answer questions that apply to you and your situation.
Tell us about your year
We'll ask about your work, family, and other things relevant to your taxes. We partner with hundreds of employers and financial institutions so you can auto-import your
W-2 or investment info.
Get expert answers and advice as often as you need
If you have questions, just select the "Live help" button to chat with an expert or set up a video call at a time that's convenient for you. You can even connect after
you file.
Have a tax expert review your
return before you file
Be confident that nothing is missed and you're getting every dollar you deserve.
An expert can go over
your return with
you and make sure you have no
unanswered questions.
Backed by our 100% Accurate, Expert
Approved Guarantee
Every return filed with TurboTax Live is done right, guaranteed. If you pay an IRS penalty because of an error made by a TurboTax Live expert, we'll pay you the penalty
plus interest.
NEW! Have a tax expert do your taxes for you
Start in TurboTax Live and, as an optional upgrade, have your own dedicated expert or CPA prepare, sign, and file your return. You can also select the "Do my taxes for me" button at any time.
Tell us about you,
and we'll recommend
the
right tax solution
PLU mock for scroll behavior
PLU mock for scroll behavior
Meet some
of our tax experts
Neil,
CPA 16yrs

Angela,
Tax Expert 8yrs

David,
CPA 30yrs

Miguel,
Tax Expert 11yrs

Claudell,
Tax Expert 22yrs

What our customers are saying
---
I liked working
with the live expert, John, who was very helpful and a pleasure to work with! He took the time to walk
me through my taxes and exhausted all of
his resources and knowledge to get
me the most
money possible.


TonyPCB | Panana City , FL


View all customer reviews


Your satisfaction, guaranteed
TurboTax gives you the power to get your taxes done right and get your maximum
refund, guaranteed. Start TurboTax now and prepare your tax return for FREE. Pay
only when you decide to e-file.