TurboTax / Personal Taxes / ItsDeductible Online
We've decided to discontinue ItsDeductible
If you have any data in ItsDeductible that you want to save, you'll
need to export it by October 17, 2022.
Any donation information you included in your Tax Year 2021 (or prior) tax returns
will remain in those tax
returns. We recommend saving all data for the last 3 years
for
your tax records.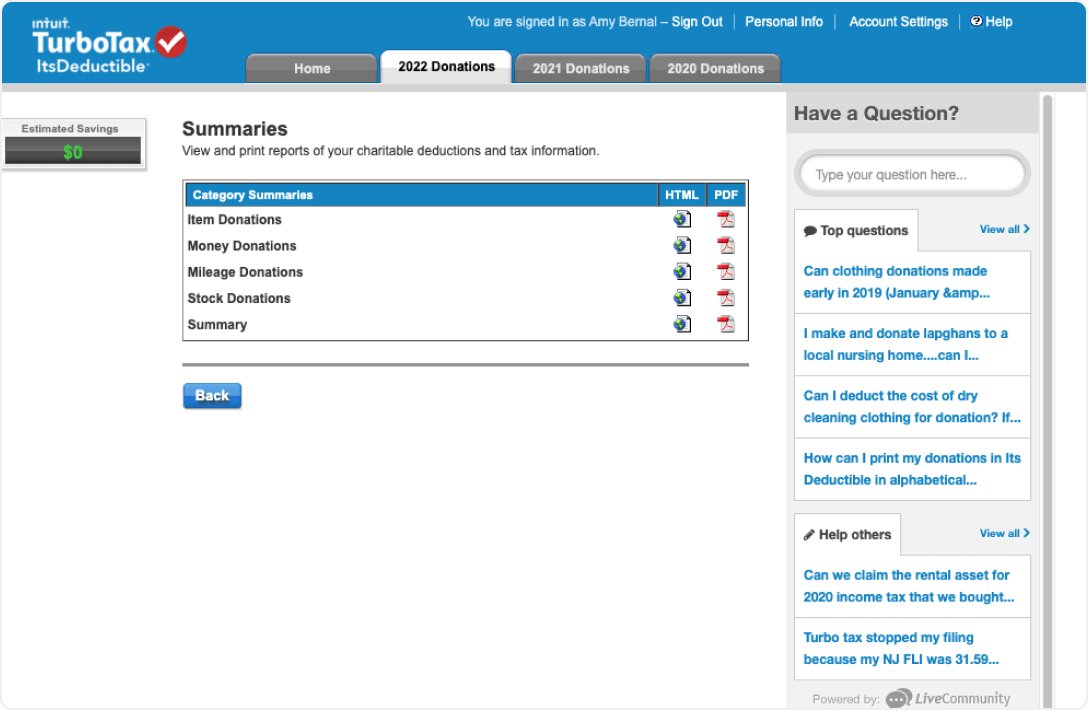 How to export and
save your data

Sign in to your ItsDeductible account
from TurboTax.com
Select the year you want to export and then select
"View Summary"
Download any data you want to save as a PDF file
Repeat these steps for all years you
want to save