Full Service

| Business



NEW!

Your own, dedicated business tax expert to take taxes off your plate.

Perfect for partnerships, S-corps, and multi-member LLCs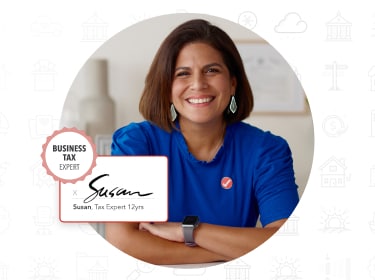 Stay focused on growing your small business,
and leave your taxes to us
1.
Securely upload your
tax docs

To get started, simply share your necessary business tax info to help us match you with the right expert.

2.
Get matched with your own business tax expert

Based on your unique needs, we'll match you with a dedicated expert who understands your business situation.

3.
Enjoy unlimited
expert access

Your expert will keep you updated on their progress and will be available for advice and answers as often as you need.

4.
Review and confirm everything together

Your expert will go over your return with you before they file, and back it with an Expert Approved Guarantee.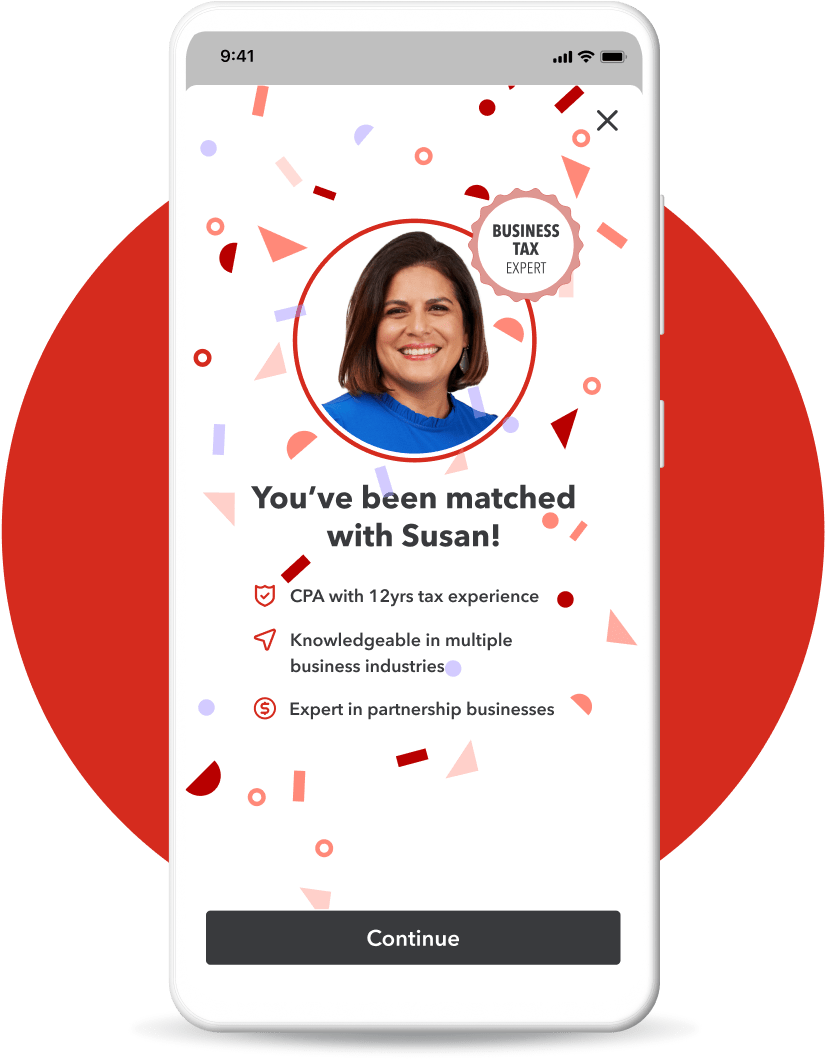 The right business tax expert to handle your business tax needs
We'll get to know you and your business, then match you with a dedicated expert who specializes in incorporated businesses and will help ensure yours is benefitting from the latest tax laws.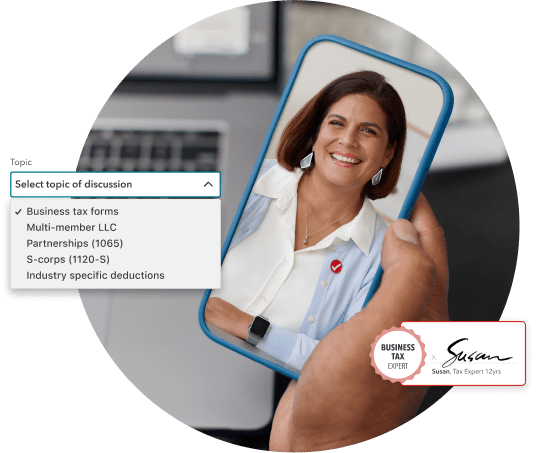 Unlimited, year-round advice and answers
No need to wonder if your accountant will ever get back to you. Or if there's a limit to how often you can talk with them. Simply reach out to your expert whenever you need, including nights and weekends, at no extra cost.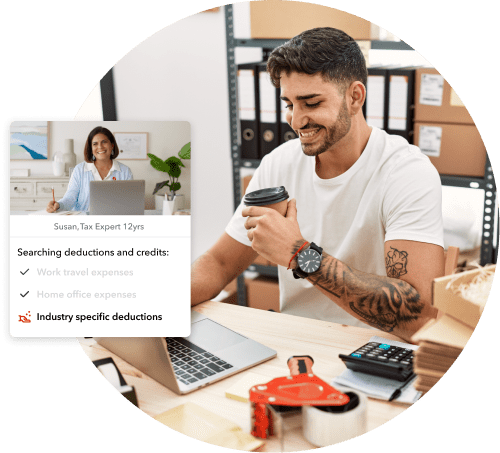 Our business tax experts ensure your business gets every credit and deduction available
Our specialized business tax experts will help uncover ways to save on your taxes, maximize deductions, and find all your industry-specific tax credits you deserve.
Backed by our 100% Accurate, Expert Approved Guarantee
Get your business taxes done right knowing your return is backed by America's #1 tax prep provider. If you pay an IRS penalty because of an error made by a TurboTax Live expert, we'll pay you the penalty plus interest.
Frequently asked questions
Full Service Business is designed for the needs of Incorporated small business owners that must file their taxes as an S-Corp, Partnership (GP, LP, LLP), or Multi-Member LLC. Full Service Business pairs you with a specialized business tax expert who will do your taxes for you from start to finish. Upload your business tax forms, and we'll find the right expert for you. You'll meet on a video call, and they'll take it from there.
Our business tax experts have experience and a depth of knowledge in incorporated business taxes. They're tax experts in businesses that can help partnerships (Form 1065), S-Corps (Form 1120S), or as Multimember LLC. They have an average of 16 years of experience. When you connect with a business tax expert, you'll be able to see their specific credentials and experience. Our tax experts stand by their work and proudly offer personalized service. Every return filed with TurboTax Live is backed by our Expert Approved Guarantee.
Full-Service Business offers all the benefits of going to a traditional CPA without any of the inconveniences of needing to leave your home. Our business tax experts can help you as often as you need and work around your schedule to do your taxes for you.
Have your books clean and up to date. Make sure they're tax-ready so your expert can get to work: transactions categorized, accounts reconciled, and balance sheets balanced. Also, have your tax documents handy, so TurboTax can help you get them to your expert easily and securely. This includes all relevant forms: your prior year 1065 if you file as a partnership or 1120S if you file as an S-Corp. Schedule K-1, profit & loss statements, balance sheets, and end-of-year bank statements.
If you are a sole proprietor and file as a single-member LLC, you can't file in our Full Service Business tax product. Full Service Business Tax is for incorporated business owners who file their business taxes as a partnership, S-Corp, or as Multi-Member LLC. If you need to file as a sole proprietor, you'll need to file in our TurboTax Self Employed.
To file Form 1065, you'll need partnership financial statements, a profit and loss statement, net income and revenues, and all partnership expenses. You'll also need a balance sheet for the beginning and end of the year.
Form 1120S is how S corporations report how much they make to the IRS. If your business is an S-corp or is taxed as one, you'll have to file form 1120S as your company's federal income tax return.
If your business is classified as a partnership or an S corporation, you must submit your tax return on March 15 or the 15th day of the third month after the end of your organization's tax year.
Partnerships and S corporations may ask for a 6-month extension by submitting form 7004 and a deposit. The deposit has to equal the amount of estimated tax owed. The tax return, interest, and penalties are due on September 15.
Full Service I Self-Employed
Have an expert do
everything for you
Get matched with a dedicated expert who will do
your self-employment taxes for you–start to finish.
Assisted I Self-Employed
File with unlimited
expert help as you go
Uncover industry-specific deductions and get a
final review by an expert before you file.