---
OVERVIEW
Adoptive parents may spend up to $30,000 adopting a child. However, an available tax credit offers some relief to many, if not most, adoptive parents.
---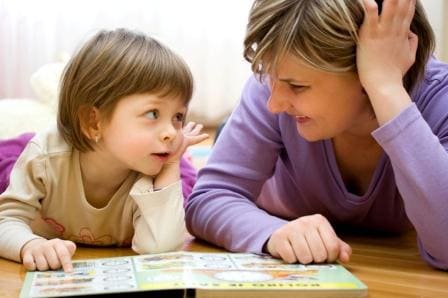 The adoption process can be extremely cumbersome and expensive. According to the Evan B. Donaldson Adoption Institute, a national not-for-profit organization devoted to improving adoption policy and practice in the United States, adoptive parents may spend up to $30,000 before all requirements are met and all fees are paid.
An available tax credit, however, offers some relief to many, if not most, adoptive parents.
The adoption tax credit
The IRS consolidates a majority of the reporting for adoption-related expenses on Form 8839, Qualified Adoption Expenses. Filers must include every qualified expense from the tax year in question on that form to be eligible for the adoption tax credit.
For 2020, the maximum credit adoptive parents are granted is $14,300 per eligible child.
An eligible child is defined as any person who is under the age of 18 or any person who—regardless of age—is physically or mentally unable to take care of him- or herself.
Any reasonable and necessary expenses directly related to the legal adoption of any child are eligible for reimbursement or refund through the adoption tax credit. Those expenses include:
court costs and attorney fees
home studies
and any traveling expenses related to the adoption
The credit is a non-refundable credit which means that it can lower your tax bill but will not produce a refund due to the credit. However, if the entire credit is not used, any remaining amount can be carried forward for up to five years.
However, adoptive parents should not automatically assume they qualify. The ceiling amount of the adoption credit is available only if you spent that amount in qualified adoption expenses which were not reimbursed by an employer or state agency or if the adopted person is one with special needs.
If you spent less than the cap, you will receive a credit for only for the amount you spent.
In addition, if your modified adjusted gross income is more than $214,520,  your credit is reduced until modified adjusted gross income is $254,520 or more, when the credit is no longer available for 2020.
Special needs credit
Couples and individuals adopting a child whom the federal government considers one with special needs may claim the maximum amount of the adoption tax credit regardless of how much they spent for adoption-related expenses.
A child is classified as being one with special needs if each of three conditions exist:
The child is a citizen or resident of the United States;
The child should not, or could not, be returned to the birth parent's home; and
The child probably would not have been adopted unless assistance was provided.
Parents should review their adoption paperwork and also try checking with their state agency or social worker if they aren't sure if the child qualifies in the special needs category.
Once your child is adopted and you have claimed the adoption tax credit, there are no additional federal tax benefits available for adoptive parents. Your children are treated as your children from that point on.
Unsuccessful adoptions
Jeremy Rospierski, an accounts receivable coordinator for Lutheran Social Services of Michigan, is the adoptive father of a 1-year-old child. If you were on the path to becoming an adoptive parent but were derailed for whatever reason, Rospierski says, you may claim expenses for an unsuccessful attempt to adopt an U.S. child. You should treat them in the same manner as expenses paid for adoptions not final by the end of the year.
Employer-provided adoption benefits
A taxpayer may be eligible for employer-provided adoption benefits. According to the IRS, employer-provided adoption benefits are amounts your employer paid for qualified adoption-related expenses to you directly or to a third party on your behalf. You may exclude these benefits from your taxable income up to $14,300 for 2020. But you cannot use the same expenses for the exclusion as you do for the credit. You can, however, exclude up to the maximum allowable and then take the maximum credit for additional unreimbursed expenses.
Substantiating expenses
You will need a copy of the adoption certificate signed by the judge. This should show the name of the child and the adoptive parents along with the seal of the court.
Adoptive parents should expect to substantiate any expenses they're hoping to claim for the adoption credit and if you're claiming a credit for adopting a special needs child,  you must send the IRS a copy of the determination of special needs from your state.
that can be a signed adoption assistance or subsidy agreement by the state
a state-issued or county-issued certificate of verification that the child has special needs
or a certificate that the child is approved to receive adoption assistance.
Delayed refunds
Form 8839 can be e-filed or mailed, but expect the processing of your income tax return to take longer if you mail it.
It takes 2-3 weeks for a refund to be sent when it is electronically filed, but 5 - 8 weeks when mailed.
Get every deduction you deserve
TurboTax Deluxe searches more than 350 tax deductions and credits so you get your maximum refund, guaranteed.