TurboTax Premier
File investment taxes, including crypto, stocks, and rental property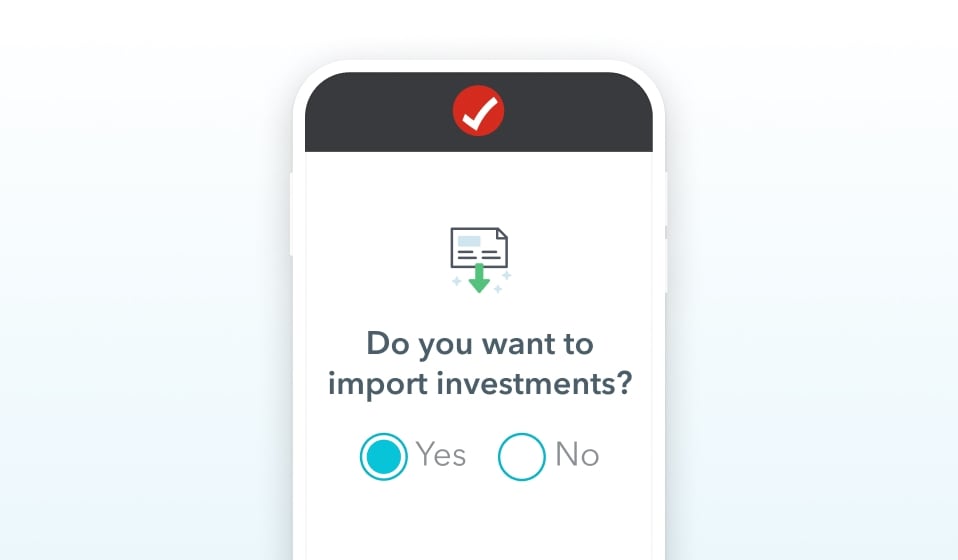 Why use TurboTax Premier?
Uncover 450+ deductions and credits and auto-import your crypto and stock activity. As America's #1 tax prep provider, we'll guide you step-by-step and guarantee our calculations will be 100% accurate.*

Ayuda disponible en Español
Great for stocks, crypto, ESPPs, bonds and more

Covers rental property income and tax deductions

Easily import your investment income

Guidance on rental property expenses and deductions

One-on-one help, on demand

Get your maximum tax refund, guaranteed
Import your crypto transactions directly
into TurboTax
Watch this short video to learn how.
Getting started with TurboTax is easy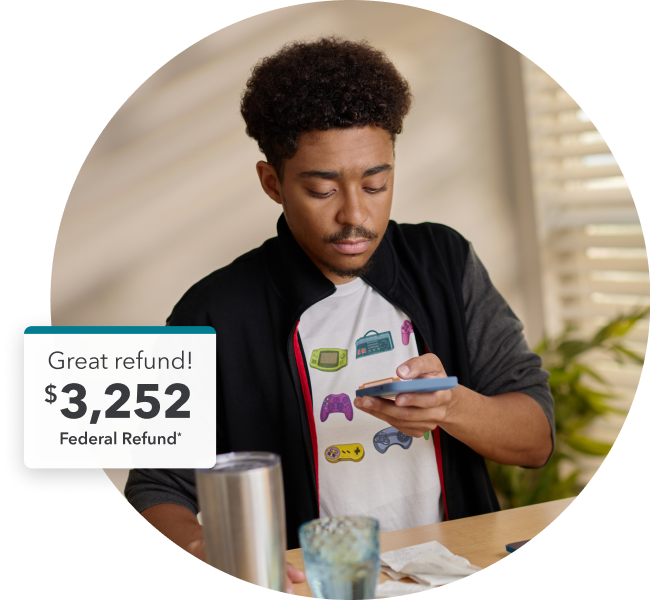 Tell us about your life and we'll guide you step by step. Jumpstart your taxes with last year's info.
CompleteCheck™ scans your return so you can be confident it's 100% accurate.
You won't pay for TurboTax until it's time to file and you're fully satisfied.
We're committed to getting you your maximum refund, guaranteed.
What customers are saying about
TurboTax Premier
Real taxes made simple

"We have rental property, retirement investments, and income to report and TurboTax is so easy to use. It walks you through everything and if you're not clear the program has information you can click and read more about."

Jml635, Wisconsin

2023 TurboTax Premier

TurboTax is effective and easy

"This year was a bit more complicated because we had 1099s from stocks we had cashed in, but TurboTax was easy to use. I was able to connect my online bank account with TurboTax to upload needed documents which made it easier for me to simply verify the accuracy of the information."

Elliot24, Ohio

2023 TurboTax Premier

So simple and comprehensive

"It's my first year I have investments to consider, and I thought I'd have to hire a tax specialist, but I feel convinced and assured TurboTax guided me in every area I had to cover. I was able to quickly determine what information was needed, and I got everything plugged in and double-checked quickly."

Elizabetht, California

2023 TurboTax Premier
*Actual customer testimonials.
All TurboTax Premier features
For investors & rental property owners
Easily import your
investment info

We can automatically import investment info from hundreds of participating financial institutions.

Accurate investment tax reporting

We'll help you report sales of stocks, crypto, bonds, and mutual funds. We'll calculate capital gains/losses, too.

Bitcoin and other crypto are covered

Sold crypto? We can handle it. We'll calculate your gains or losses and make sure they are reported accurately.

Robust investment reporting

TurboTax Premier is capable of handling over 10,000 stock transactions and 20,000 crypto transactions, so you're covered no matter how much you trade.

Great for rental property owners

Calculating and reporting rental depreciation is made simple
with TurboTax.

Employee stock
plan support

Bought or sold employee stock? Easily determine your correct basis for stocks purchased and more
with TurboTax.

Personalized tips to maximize
your tax outcome

Answer simple questions and get personalized tips to help you get the best tax outcome, even in the most complex
investment scenarios.
Commonly Filed Tax Forms and Schedules
Self-Employed
–
Self-Employed Live
Other Tax Forms and Schedules
Self-Employed
–
Self-Employed Live
Minimum Operating Systems and Browsers
Windows
Windows 10.x

Firefox 68.x
Edge 17
Chrome 74.x
Opera 64.x

Windows 8.1

Firefox 68.x
Edge 17
Chrome 74.x
Opera 64.x
Mac OS 11.0
(Big Sur)

Safari 14.x
Chrome 83.x
Firefox 77.x
Edge
Opera 64.x

Mac OS X 10.15.x (Catalina)

Safari 13.x
Chrome 77.x
Firefox 70.x
Edge
Opera 64.x

Mac OS X 10.14.x (Mojave)

Safari 13.x
Chrome 74.x
Firefox 68.x
Edge
Opera 64.x
---
---
Your tax refund, your way
---
Get your refund as a check, direct deposit, or up to 5 days early* on a checking account with Credit Karma Money™. *Terms apply.
Frequently asked questions
You'll only need your email address and a phone number to get started. Just answer a few simple questions and you're on your way.

If you don't have your forms on hand, you can auto-import your info from your W–2s or 1099s directly from more than a million participating employers and financial institutions.

Learn more about importing into TurboTax.

Eventually, for more complex tax situations, you may need additional documents like mortgage statements or other detailed financial information. But since we save your return as you go, you can finish anytime.
Yes. We offer free one-on-one audit guidance year-round from our experienced and knowledgeable tax staff. We'll let you know what to expect and how to prepare in the unlikely event you receive an audit letter from the IRS.

If you've already received a letter from the IRS for a return you filed with TurboTax, please review our Audit Support Guarantee for instructions on how to receive FREE step–by–step audit guidance and the option to connect with an expert.

We also offer full audit representation for an additional fee with TurboTax Audit Defense.
We search hundreds of tax deductions

We'll find every tax deduction and credit you qualify for to boost your tax refund.

Every detail reviewed

Get a comprehensive review of your online tax return before you file so you can be confident nothing gets missed.

100% accurate calculations

Our calculations are 100% accurate on your tax return, or we'll pay any IRS penalties.