Getting organized and having a plan when its time to do your taxes can make the job a lot easier.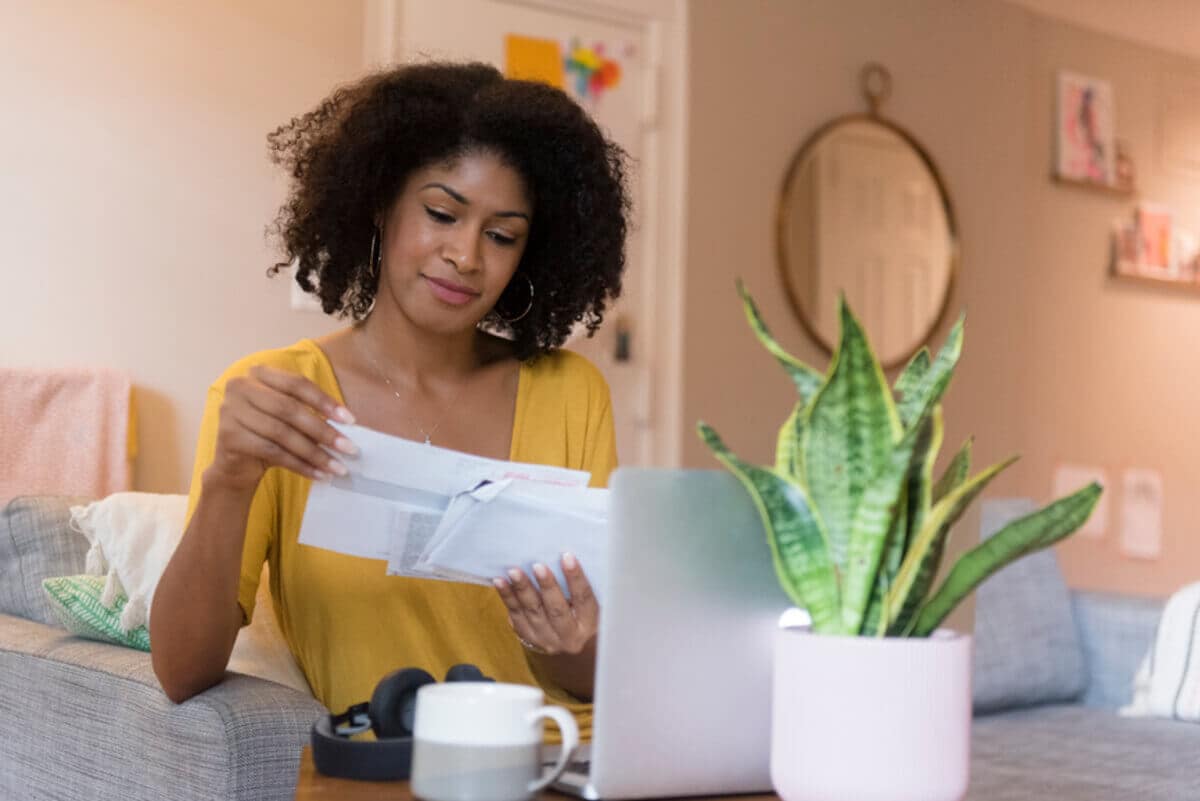 People frequently make irrational decisions when it comes to saving, investing and spending money. This is especially true at tax time when there are numerous ways we sabotage and deceive ourselves when it comes to what we owe Uncle Sam.
Tax-time is so daunting that it causes nationwide mass procrastination.  "Millions of taxpayers request extensions beyond the filing deadline every year," says Kathleen Gurney, Ph.D., a recognized financial psychologist who has studied tax-related behaviors. Dr. Gurney says there is genuine emotional trauma and turmoil commonly associated with tax season. "Surveys indicate that a majority of respondents say the process is too complicated and overwhelming, especially with new tax laws enacted every year."
At TurboTax, our goal is to make doing your taxes as simple, fun and stress-free as possible, but we recognize that, in the end, it's taxes. And taxes come with some anxieties.
If you count yourself among those feeling worried and tense at the thought of tax time, the good news is that there are action steps you can take to increase your confidence, cut through the clutter, and make the process, well, less taxing. Try these tips:
Change behavior rather than emotion. First, accept that you don't like doing your taxes; it's a hassle that keeps you from doing other things you want to do. "A tendency to procrastinate and anxious feelings can sabotage your financial well-being," Dr. Gurney says. "Rather than dwelling on the stressful feeling, or trying to fight it, decide to change the way you deal with it."
Have a plan. The key to tackling your taxes is to plan ahead. Deciding to take this first step early will help stave off procrastination and help you take charge. Block out time when you will address the growing pile of forms and receipts. Give yourself more than enough time to complete your taxes and set a goal that you won't be one of those poor souls lined up at the post office at the midnight deadline.
Get organized. Start by stashing all the tax forms in a designated big envelope as they come in so nothing gets misplaced. Store all of your receipts in one place, even if it's an old shoebox. You can also scan your receipts and save the information digitally to avoid clutter. Remember to download any forms from accounts that are no longer generating paper statements.
Break it up into small steps. According to Dr. Gurney, the average person spends hours working on Form 1040 and more than 24 hours preparing more complicated forms. No wonder people succumb to procrastination. The way to handle a daunting task such as taxes is to block out dedicated chunks of time and tack on an incentive. "Set Saturday morning aside for taxes then plan something fun to do in the afternoon," Gurney says. "Give yourself a deadline to get something done and then give yourself a reward."
Use technology. Sure, you can hunker down with a pencil and a calculator and do it the old-fashioned way. But why go it alone when you can have the help of an on-demand assistant? "TurboTax can provide trusted information and help you make smart decisions," Gurney says. "Plus, you can get your taxes checked for errors and find out how you can get the maximum refund. That's peace of mind that's tough to pass up."
Find a reliable resource. According to Dr. Gurney, almost half of those surveyed would rather go to the dentist than prepare their taxes. Maybe you're one of them. If you have a particularly vexing question, don't sit and stew over it. Instead, seek out a tax professional to help you get the answer.
"It's a good idea to combat tough tax questions with trusted information," Gurney says. "Pent-up anxiety will only serve to cause further procrastination." There is a lot of information on the web from various expert sources that can be helpful. But there's also a lot of misinformation out there as well. With the "Ask a Tax Expert" feature on TurboTax you can get your tax questions answered by a tax professional over the phone.
With a can-do attitude and a plan of action you can counter tax-imposed anxiety and stress with a strong dose of personal empowerment—and even get your taxes done ahead of schedule. You'll also feel more confident about financial decisions down the road.
Let an expert do your taxes for you, start to finish with TurboTax Live Full Service. Or you can get your taxes done right, with experts by your side with TurboTax Live Assisted. File your own taxes with confidence using TurboTax. Just answer simple questions, and we'll guide you through filing your taxes with confidence. Whichever way you choose, get your maximum refund guaranteed.