When a moderate earthquake hit Napa, California, in 2014, it cost individual homeowners as much as $300,000 to repair their homes. Most were older structures that weren't equipped to stand up even to this less-than-devastating quake. For the most part, the cost of earthquake repairs comes out of homeowners' pockets. Most insurance companies don't cover earthquake damage and, if they do, it can be expensive and have high deductibles before payments begin. In some cases, you can report damages as deductible casualty loss on your tax return.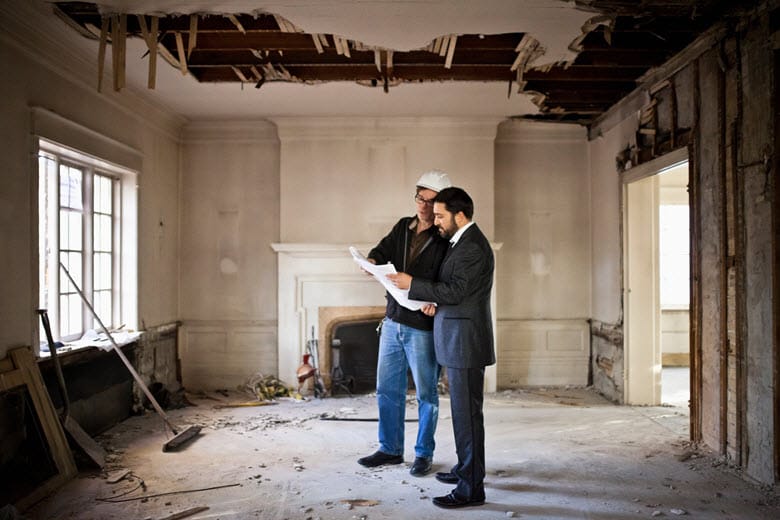 The Earthquake Brace and Bolt Program (EBB)
California Residential Mitigation Program (CRMP) launched the Earthquake Brace and Bolt Program (EBB) in January 2015. In 2016, it breathed new life into the program, again offering assistance to residents. CRMP provided up to $3,000 toward retrofitting older homes if you agreed to make certain preventive upgrades to the property. Since then, the program has closed and is not accepting new applicants.
To take advantage of this program, your house had to meet certain criteria.
It must have been constructed prior to 1979 because properties this old typically perch on their foundations without any bracing to hold them in place in the event of an earthquake.
The house also had to be built atop a crawl space that's enclosed by unbraced cripple walls beneath the first floor.
Southern California Public Radio reports that this covers about one in 10 properties in the Los Angeles area alone, most built prior to the 1940s.
Eligible homeowners
The EBB website provides a list of ZIP codes that were eligible for EBB assistance. They are primarily in those areas with a large number of older homes and prone to extreme shaking in earthquakes.
But even if you live in one of these areas, you may not receive assistance. The $3,000 payments are distributed among applicants through a lottery system.
To apply you needed to:
Submit an application through their site or by calling 877-232-4300
Meet the deadline for 2016 of Feb. 20th
If you missed it, check the website or call to find out if the program will be offered again.
Earthquake retrofitting your home
If you're lucky enough to win the EBB lottery, you must use the money toward having your home bolted to its foundation and to shore up its cripple walls with plywood bracing. You can do the work yourself if you possess the skills — you don't have to pay a contractor.
Additional tax relief is available
Some areas of California offer additional help. If you live in Berkeley, this city offers a transfer tax rebate if you retrofit your home within a year of buying it. You can also borrow money to make the repairs without paying any upfront costs.
In the case of Berkley, homeowners or contractors have to file a Seismic Retrofit Verification and Refund Application after the seismic work is completed. You can check with your local municipality to find out if similar assistance is available in your area.
Obligations for renters
In 2015, proposed legislation in Los Angeles attempted to offer tax credits to property owners of multi-unit housing to help them meet the costs of a city requirement that all such buildings be retrofitted.
Governor Brown vetoed the bill due to the state's current financial situation. Property owners received some relief from the city, however. The L.A. City Council passed a measure in January 2016 allowing them to shift half the costs of the required retrofitting to their tenants—$38 a month for 10 years.
With TurboTax Live Full Service, a local expert matched to your unique situation will do your taxes for you start to finish. Or, get unlimited help and advice from tax experts while you do your taxes with TurboTax Live Assisted.

And if you want to file your own taxes, you can still feel confident you'll do them right with TurboTax as we guide you step by step. No matter which way you file, we guarantee 100% accuracy and your maximum refund.