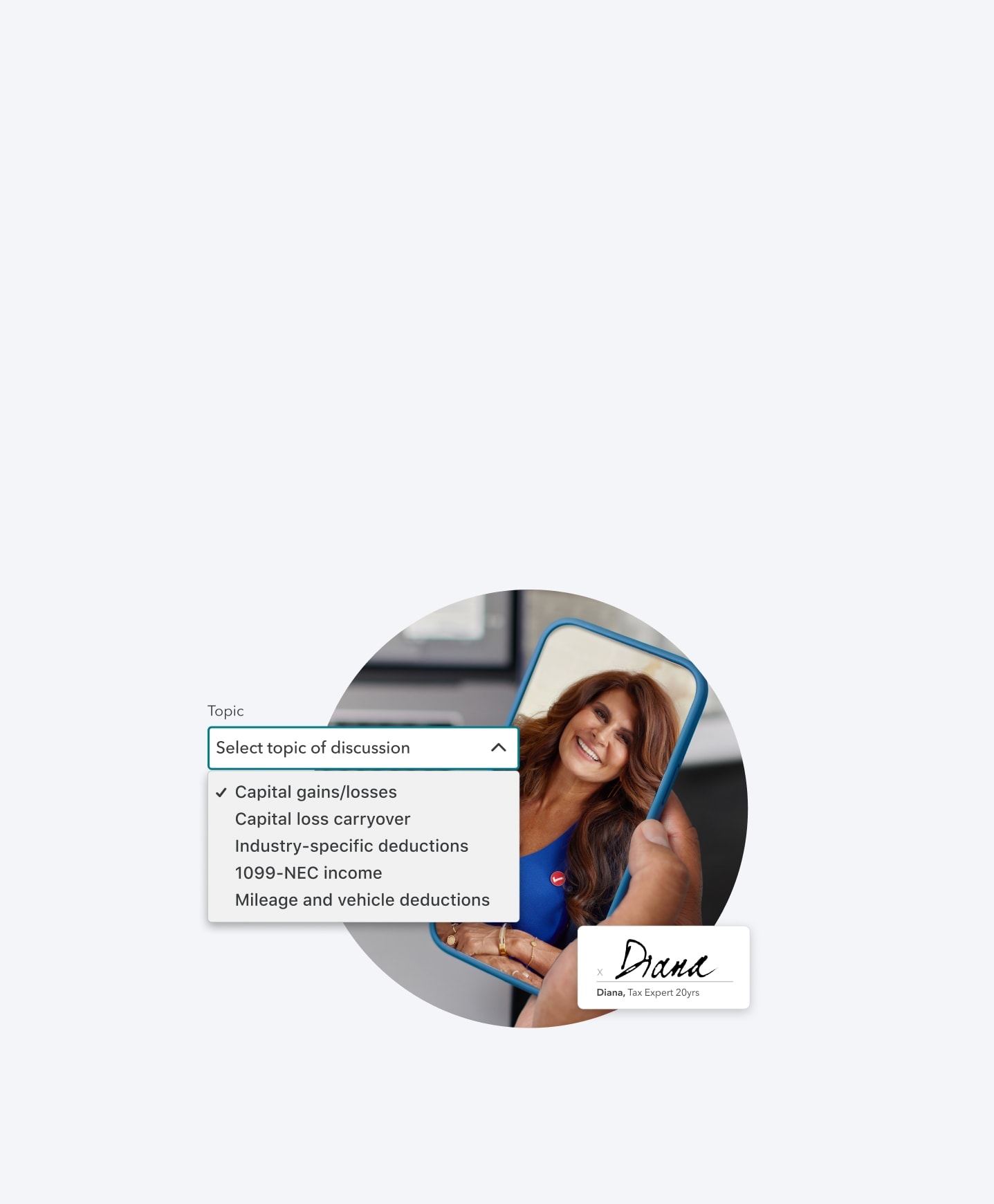 Live Assisted Premier is now
Live Assisted Premium
Get unlimited expert advice and uncover
every tax deduction for your investment and
self-employment income.
Get expert help with TurboTax Live
Assisted Premier
Our tax experts help you report your sales of stocks, bonds, and crypto and review your return at the end to make sure you get every dollar you deserve, guaranteed.

Ayuda disponible en español
Report sales of stocks,
bonds, and crypto

Auto-import your
investment income

Search for 450+
deductions and credits

Get advice about your
rental property

Connect with live tax
experts on demand

Get an expert review
before you file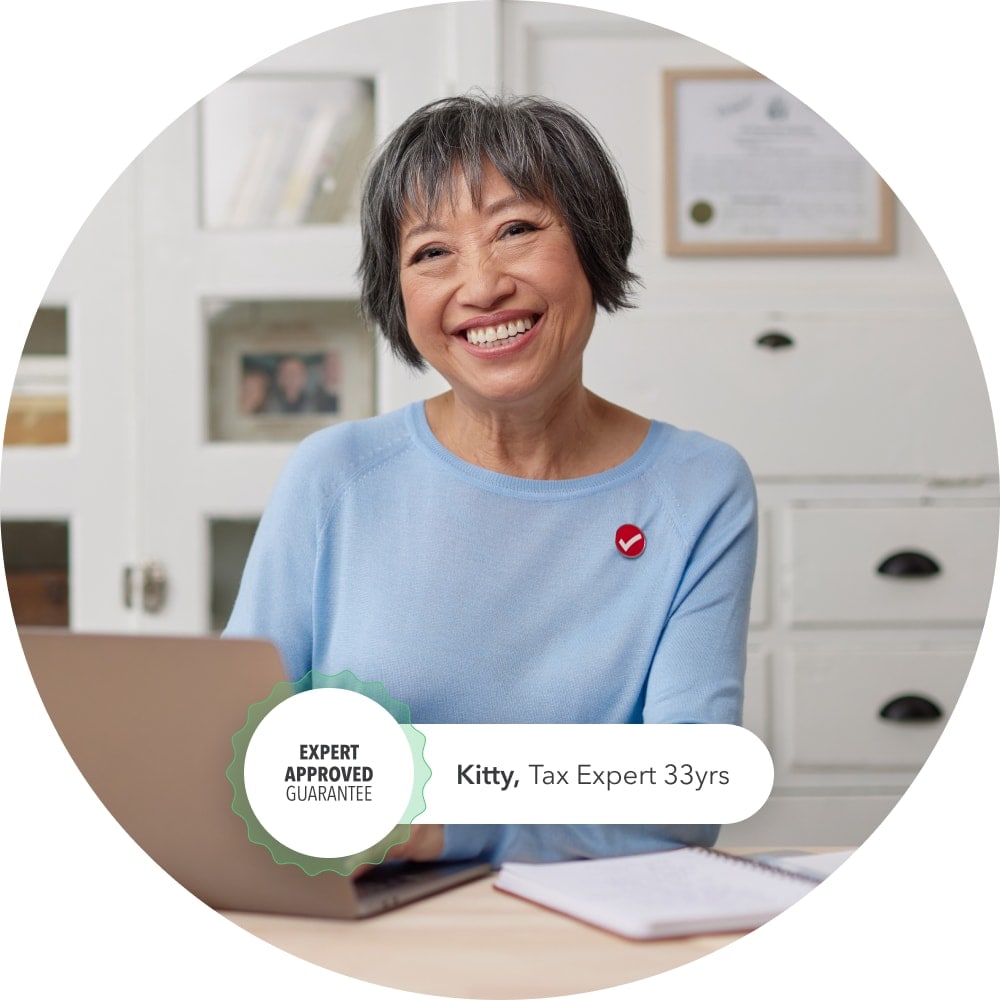 Connect with live tax experts on demand while you do taxes.
Our experts help you complete your taxes, fix any mistakes, and explain what's next.
A tax expert will review your return before you file so you can be confident it's done right.
We're so sure you'll get your maximum refund or biggest tax savings, we guarantee it.
Filing is never easy, but they made it much better

"We have had a crazy year and had to file in multiple states. We have a start up and kids and investments. I love how easy it was to talk to an expert or CPA. We will continue with them in the future!"

Sneauflake, SC

2023 Live Assisted Premium

TurboTax is the way!

"Been using TurboTax for several years now and it has made filing self employed taxes a breeze! Used the live chat connection for the first time this year and the tax expert walked me through my one error and was beyond helpful!"

RemodelRescuesLLC, KS

2023 Live Assisted Premium

Saving money

"TurboTax makes it possible for non-financial people to follow the prompts and tackle the complexities of taxes in an efficient and safe way. There are also experts always ready to help if something is confusing. I save an incredible amount of money doing my own taxes."

Entereza, CA

2023 Live Assisted Premium
*Actual customer testimonials.
TurboTax Live Assisted Premium features
For investors & rental property managers
Easily import your investment info

We can automatically import investment info from hundreds of participating financial institutions.

Accurate investment tax reporting

We'll help you report sales of stocks, crypto, bonds, and mutual funds. We'll calculate capital gains/losses, too.

Bitcoin and other crypto are covered

Sold crypto? We can handle it. We'll calculate your gains or losses and make sure they are reported accurately.

Robust investment reporting

We can handle over 10,000 stock transactions and 20,000 crypto transactions, so you're covered no matter how much you trade.

Employee stock plan support

Bought or sold employee stock? Easily determine your correct basis for stocks purchased and more.

Personalized tips and year-round guidance

Get one-on-one expert advice all year long so you can get the best tax outcome, even in the most complex investment scenarios.
Help & support
Community help

Get unlimited access to the helpful TurboTax community if you have questions about doing your taxes.

Don't want to do your own taxes?

Choose TurboTax Live Full Service Premium and let a tax expert do taxes for you, start to finish. Get matched with an expert who understands your unique situation, provides insight and advice, and gets you the best outcome.
Commonly Filed Tax Forms and Schedules
Self-Employed
–
Self-Employed Live
Other Tax Forms and Schedules
Self-Employed
–
Self-Employed Live
Minimum Operating Systems and Browsers
Windows
Windows 10.x

Firefox 68.x
Edge 17
Chrome 74.x
Opera 64.x

Windows 8.1

Firefox 68.x
Edge 17
Chrome 74.x
Opera 64.x
Mac OS 11.0
(Big Sur)

Safari 14.x
Chrome 83.x
Firefox 77.x
Edge
Opera 64.x

Mac OS X 10.15.x (Catalina)

Safari 13.x
Chrome 77.x
Firefox 70.x
Edge
Opera 64.x

Mac OS X 10.14.x (Mojave)

Safari 13.x
Chrome 74.x
Firefox 68.x
Edge
Opera 64.x
---
---
Your tax refund, your way
---
Get your refund as a check, direct deposit, or up to 5 days early* on a checking account with Credit Karma Money™. *Terms apply.
Frequently asked questions
You don't need anything but your email address to get started with TurboTax. Just answer a few simple questions and you're on your way.

You don't even need to have your W–2s or 1099s—we can import that information directly from more than a million participating employers and
financial institutions.

Learn more about importing into TurboTax.

For more complex tax situations you may need additional documents, like mortgage statements or other detailed financial information. But since we save your return as you go, you can finish anytime.
With TurboTax Live Assisted, you can file confidently with experts by your side.

No matter how complex your tax situation, you can get advice from tax experts who can help you finish your taxes error-free, review your return at the end, and guarantee you'll get every dollar you deserve.
Yes. We offer free one-on-one audit guidance year-round from our experienced and knowledgeable tax experts. We'll let you know what to expect and how to prepare in the unlikely event you receive an audit letter from the IRS.

If you've already received a letter from the IRS for a return you filed with TurboTax, please review our Audit Support Guarantee for instructions on how to receive FREE step–by–step audit guidance and the option to connect with an expert.

We also offer full audit representation for an additional fee with MAX Defend
& Restore.
We search hundreds of
tax deductions

We'll find every tax deduction and credit you qualify for to boost your tax refund.

100% Accurate, Expert
Approved Guarantee

If you pay an IRS or state penalty (or interest) because of an error that a TurboTax expert made while providing topic-specific tax advice, a section review, or acting as a signed preparer for your return, we'll pay you the penalty
and interest.

100% accurate calculations

Our calculations are 100% accurate on your tax return, or we'll pay any IRS penalties.