---
OVERVIEW
Those who serve in the U.S. armed forces are honored with a number of benefits, ranging from education assistance to retirement. Among the perks are a number of steps to make filing federal income tax returns easier, as well.
---
For information on the third coronavirus relief package, please visit our "American Rescue Plan: What Does it Mean for You and a Third Stimulus Check" blog post.
---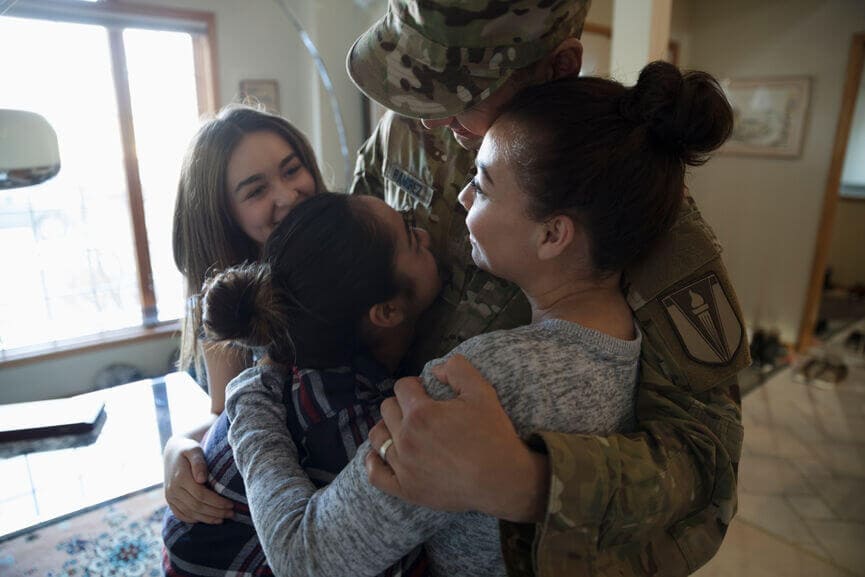 The "Armed Forces' Tax Guide"
While most service members file the shortest, simplest tax forms, others must complete additional forms and schedules so they can take advantage of subtle differences in tax law pertaining only to service members. Internal Revenue Service Publication 3, "Armed Forces' Tax Guide," details special tax situations for those serving in the Army, Navy, Air Force, Marines or Coast Guard.
Moving expenses
Each branch of the military pays for the relocation of those members who aren't married or don't have families. If the service member is married, the government provides the vast majority of standard relocation costs. The rest can be reimbursed or deducted, depending on the situation.
Active duty service personnel who move themselves and their families because of a permanent change of station may deduct what the IRS calls "reasonable unreimbursed expenses" using Form 3903.
Enlisted active duty and reserve military can enjoy TurboTax Online for free
In honor of our nation's military personnel, all enlisted active duty and reserve military can file free federal and state taxes with TurboTax Online using the TurboTax Military Discount. The #1 best-selling tax software, TurboTax easily handles military tax situations including:
Military and civilian income—including combat pay, BAS and BAH
Military-related expenses—TurboTax will find every deduction you deserve
Completed a PCS—TurboTax will determine your state of residence
Remember, with TurboTax, we'll ask you simple questions about your life and help you fill out all the right tax forms. With TurboTax you can be confident your taxes are done right, from simple to complex tax returns, no matter what your situation.