TurboTax / Tax Calculators & Tools / W-4 Withholding Calculator
W-4 Withholding Calculator
Updated for 2021
Use our tax withholding calculator to see how to adjust your W-4 for a bigger tax refund or more take-home pay.
Feeling good about your numbers?
Take these steps to fill out your new W-4

Download and
print a
blank 2021
W-4 form


Fill in the fields using the
information provided by
the calculator


Give it to your employer
as soon
as possible
Questions about your W-4?
Check out these helpful answers
Where did allowances go? Why are allowances no
longer included?
One of the biggest changes on the redesigned W-4 form is the elimination of personal withholding allowances. Instead, the form uses a 5-step process and new Federal Income Tax Withholding Methods to determine actual withholdings. In the past, the value of withholding allowances was also tied to personal and dependent exemptions, but those exemptions were eliminated under The Tax Cuts and Jobs Act signed
in 2017.
How does your W-4 affect your take-home pay?
IRS Form W-4 is completed and submitted to your employer, so they know how much tax to withhold from your pay. Your W-4 can either increase or decrease your take home pay. If you want a bigger refund or smaller balance due at tax time, you'll have more money withheld and see less take home pay in your paycheck. If you want a bigger paycheck, you'll have less withheld and have a smaller refund or larger balance due at tax time.
How do I adjust my W-4 withholding?
You can use the TurboTax W-4 withholding calculator to easily walk you through your withholding adjustments and help you fill out IRS Form W-4 Employee Withholding Certificate. Be sure to have information regarding your income, dependents and any additional items worth valuable deductions and credits, including education expenses and itemized deductions with you when you sit down to use the TurboTax W-4 withholding calculator.
How do the 2020 IRS changes to the W-4 impact me?
When you use the redesigned Form W-4, your withholding is based on your expected filing status and standard deduction for the year. The new redesigned Form W-4 makes it easier for you to figure out your withholding, especially if you have income from multiple jobs, itemized deductions, the child tax credit, and other tax benefits.
Do I need to fill out a new W-4 Form?
The IRS is not requiring all employees to complete the new 2020 Form W-4. If you have no changes in your current situation, you may not need to file the new IRS Form W-4. The IRS designed federal withholding tables to work with both the new version of the form and existing withholding calculations from prior years. The only employees required to fill out the form are new employees and employees who want to change their withholding. If you are impacted by tax law changes, your personal situation changed, you started a new job, or you didn't see the outcome you expected when you filed your 2019 taxes this year, you should fill out the new
W-4 form.
How does my W-4 affect my paycheck and tax outcome?
Your W-4 tells your employer how much income tax to withhold from your paycheck. How you fill it out determines whether you get more money in each paycheck, or a bigger tax refund at the end of the year.
Learn more about the W-4 and your taxes in these articles, or use our
W-4 calculator.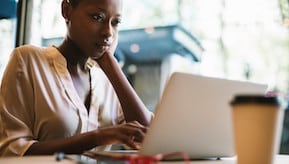 TAX NEWS
---
---
4 Key Things You Need to Know About the New 2020 IRS Form W-4 Employee's Withholding Certificate
---
Here are the 4 key changes you need to know about the redesigned Form W-4.

Read more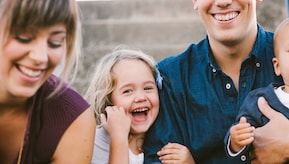 FUN FACTS
---
---
Ways to Increase Your Tax Refund You
Never
Thought About
---
Reviewing your tax status, consulting your spouse when filling out your W-4s and taking advantage of several tax credits can help you increase your tax refund.

Read more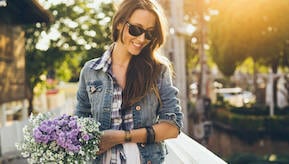 TAX PLANNING AND CHECKLISTS
---
---
Get Next Year's Refund Starting
Next Pay Day
---
Changing your W-4 withholding can help you get through a recession, and keep the good times rolling.

Read more     
Get more with these free tax
calculators and tools