---
OVERVIEW
When it comes to working in people's homes, the working arrangements are often casual and wages are paid out in cash. This grey area can lead to confusion for both parties, but determining if a nanny or home-care giver is considered a household employee can make tax filing simpler for everyone involved.
---
For information on the Coronavirus Response and Relief Supplemental Appropriations Act of 2021, the second coronavirus relief package signed into law on December 27, 2020, please visit the "New Coronavirus Relief Package: What Does it Mean for You and a Second Stimulus Check" blog post.
---
 You are a household employee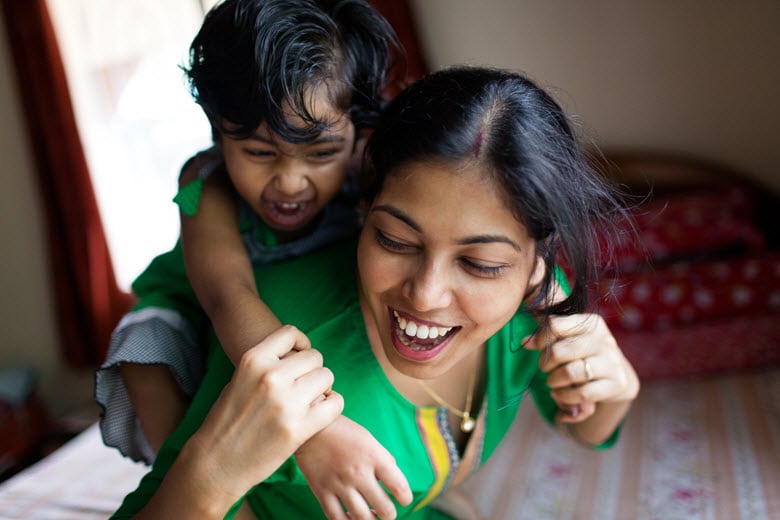 When you work in someone's home and have specific job duties set by the homeowner, the IRS considers you a household employee, not an independent contractor. For example, if you are a nanny, the parents might give you a daily schedule, telling you where, when and how you will be taking care of their kids.
It doesn't matter if you are paid hourly, daily, weekly or by the task. For tax purposes, you have an employer-employee relationship, and your employer should be withholding and paying certain taxes.
Social Security and Medicare taxes
During any calendar year in which your employer pays you more than a specified amount—$2,200 in 2020—he or she must collect and pay Social Security and Medicare taxes on your behalf.
You are responsible for paying half of the tax (which your employer will withhold from your paycheck) and your employer must pay the other half. Some employers might voluntarily cover both portions and not withhold any of it from your pay.
Social Security credits
In addition to paying Social Security and Medicare taxes, your employer must also report your wages to the Social Security Administration. To be eligible for Social Security, disability benefits or Medicare benefits in the future, you must earn eligibility credits during your working years. As a household employee, you will earn:
One credit for every $1,410 you make in 2020
Up to 4 credits per year
Federal unemployment tax
If your employer pays more than $1,000 in any quarter of the current year (or the previous year) to his or her household employees collectively, he or she is responsible for paying Federal Unemployment Tax on the first $7,000 in wages for each household employee. You do not pay this tax; your employer pays it.
Federal income tax withholding
The IRS requires you to pay income taxes throughout the year as you earn income, not just at the tax filing deadline, unless you are exempt for some reason. In most cases, employers do this by withholding money from paychecks for taxes and sending it to the IRS on their employee's behalf.
Unfortunately, household employers are not required to do this, so you could end up with a big tax bill at the end of the year.
Avoiding a big tax bill and penalties
To avoid an end-of-year tax bill, and penalties for not paying taxes as you earned your income, you can ask your employer to withhold federal income tax from your paycheck. He or she must be willing to do this since it is not a requirement. To determine how much to withhold, fill out IRS Form W-4 using the worksheet or you can make estimated tax payments. Use the IRS Form 1040-ES to figure your estimated taxes or TaxCaster free tax estimator to estimate how much to withhold from your pay.
The Earned Income Credit
You may qualify for a special tax credit for low-to-moderate-income workers, the Earned Income Credit (EIC). This credit can lower your taxes and may result in a refund. The EIC has very specific qualifications and income limits. The IRS has an online system to help you determine if you may qualify for the EIC.
End-of-year W-2
At the end of the calendar year, your employer must give you IRS Form W-2. This form contains information you need to prepare your federal tax return including:
Income earned
Social Security taxes
Federal and State taxes
Medicare taxes
Other taxes
Remember, with TurboTax, we'll fill out all the right forms for you to maximize your tax refund.
Perfect for independent contractors and small businesses
Find more tax deductions so you can keep more of the money you earn with TurboTax Self-Employed.