---
OVERVIEW
Ridesharing drivers are independent contractors, not employees. That's why Lyft doesn't withhold taxes from your rideshare payments. That's also why you'll file taxes as an independent business owner when tax season rolls around. Use these tax tips to navigate your way through filing your self-employment taxes and minimizing your tax bill.
---
The 411 on 1099 tax forms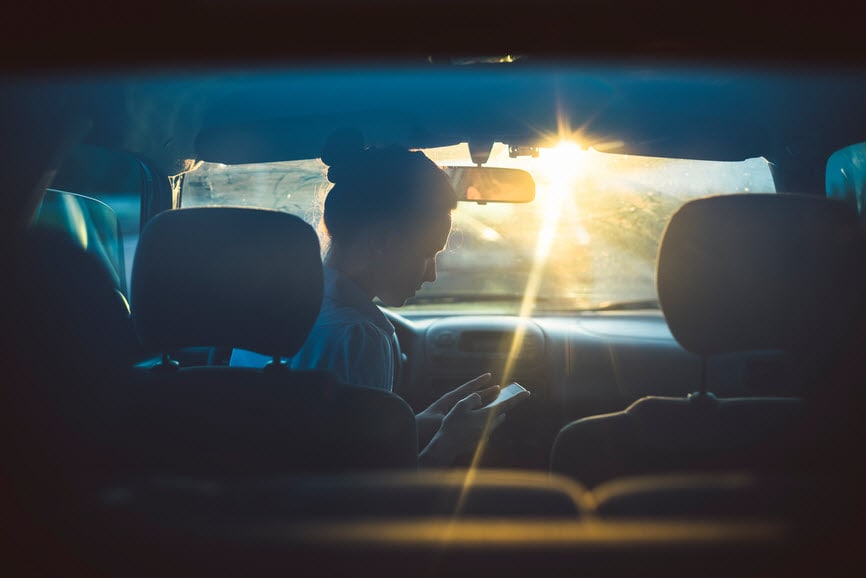 As a self-employed individual running your own business, you will not receive a W-2 from Lyft that details your ridesharing earnings for the year. Instead, you'll receive that information on your Driver Dashboard or on one or more Forms 1099 that will be mailed to you, depending on how much you earned. Here's how it breaks down:
If you generated more than 200 transactions and more than $600 in gross ride receipts from passengers in the last year, you should receive a Form 1099-K in the mail.
If you earned at least $600 from non-driving activities, such as referral bonuses, you should receive a Form 1099-MISC.
Lyft will issue a 1099-K even if you do not reach the IRS' threshold of $20,000 in gross ride receipts as long as you go over $600 and 200 transactions. If you did not reach these income thresholds, you should be able to find your gross ride receipts and non-driving earnings from your Driver Dashboard. Your driver earnings will be posted online or mailed to you by February 1. Whether you receive a 1099 or not, you're responsible for reporting your rideshare income and paying taxes on it.
Read How To Use Your Lyft 1099s for a breakdown of how to use them to complete your tax return.
Gross ride receipts
When you review your income information on your Driver Dashboard or in Box 1a of your 1099-K, you'll see that your gross ride receipts are likely greater than the amount you took home in earnings. That's because the IRS requires Lyft to include everything that was charged to your passengers in the gross receipts.
That includes the Lyft Fee, tolls, and other fees. Don't worry. You can deduct these additional amounts from your income so you don't pay taxes on them. Lyft makes it easy by providing annual totals for all these additional amounts on your Driver Dashboard.
Reporting your self-employed business profits
As an independent self-employed business owner—known as a sole proprietor—you'll pay taxes on the profits you earn from your ridesharing business. You'll report this income using Schedule C, Profit or Loss from Business. You'll also use Schedule C to list your business expenses.
To calculate the profit for your business, you'll subtract your business expenses from your income.
The difference goes on line 31 of Schedule C and on line 12 of your 1040.
If this amount is $400 or more, you'll enter it on Schedule SE, which is used for calculating your Medicare and Social Security contributions (self-employment tax).
To jumpstart your business tax deductions, Lyft provides you with totals for some business expenses on your Driver Dashboard. This includes the Lyft Fee, tolls, and other fees discussed above. It also includes the miles you drove while in driver mode. These are just the beginning of your business expenses.
Deducting mileage and auto expenses: a driver's largest tax deduction
Your driver mode miles can factor into one of your largest tax deductions, which is the business use of your car. There are two ways to calculate this important deduction:
Add up the actual annual expenses of operating your vehicle in service of your business. These expenses include gas, oil, maintenance, repairs, auto insurance, and depreciation or lease payments.
Or use the standard IRS mileage deduction. For the 2018 tax year, the rate is 54.5 cents/mile of business use.
The standard IRS mileage deduction often results in a higher deduction, and it's generally the easier option. To calculate your deduction, multiply your total business miles by the IRS rate. You can also include the amount you spent in tolls and parking fees. Example:
You drove 5,000 miles and paid $300 in tolls and parking fees.
Your total auto expense equals $3,025 (5,000 X $.545 = $2,725 + $300 = $3,025)
If you use the IRS mileage deduction, be sure to include all your business driving, not just the figure Lyft provides for miles driven in driver mode. You can also count:
The miles you drove to pick up passengers
The miles you drove returning from drop-off points to a place to wait for another ride request
And any other mileage related to the business
However, your miles to go home are generally not deductible since these are considered commuting miles
You must keep careful records of the business miles you drive when not in driver mode. The IRS can disallow mileage you can't document with mileage logs or other records.
Deducting mobile phone expenses
Your smartphone is a major tool of your trade, and it can also be the source of some of a large business expenses. These expenses can include:
Cost of the phone
Your service plan
Repairs
And accessories, such as chargers, cables, and mounts
As with business use of your car, you can only deduct the portion of your smartphone costs that apply to your business. That's why many ridesharing professions buy one smartphone solely for use in their business. That way you can deduct everything associated with that phone as a business expense, making it simpler to save on your taxes.
Additional business expenses you can deduct
Every dollar you spend on your business can reduce your tax bill, so be sure to keep track of everything. Additional business expenses can include:
Snacks and refreshments for your passengers
Electronic toll transponder
Floor mats
Car tool kit
First aid kit
Tire inflator and pressure gauge
Portable battery jump pack
Flashlights and flares
Business taxes and licenses
Additional (non-auto) insurance for your business
Roadside assistance plans
Office supplies
Other miscellaneous expenses
Remember, with TurboTax Self Employed, we'll ask you simple questions and fill out all the right forms for you to maximize your tax deductions.
Perfect for independent contractors
and businesses
Find more tax deductions so you can keep more of the money you earn with TurboTax Self-Employed.
Start for Free