The Affordable Care Act, often referred to as Obamacare or the ACA, requires most Americans to have health insurance coverage. Those without coverage must pay a penalty when they file their taxes. According to the U.S. Department of Veterans Affairs, VA health benefits count as medical coverage under the ACA.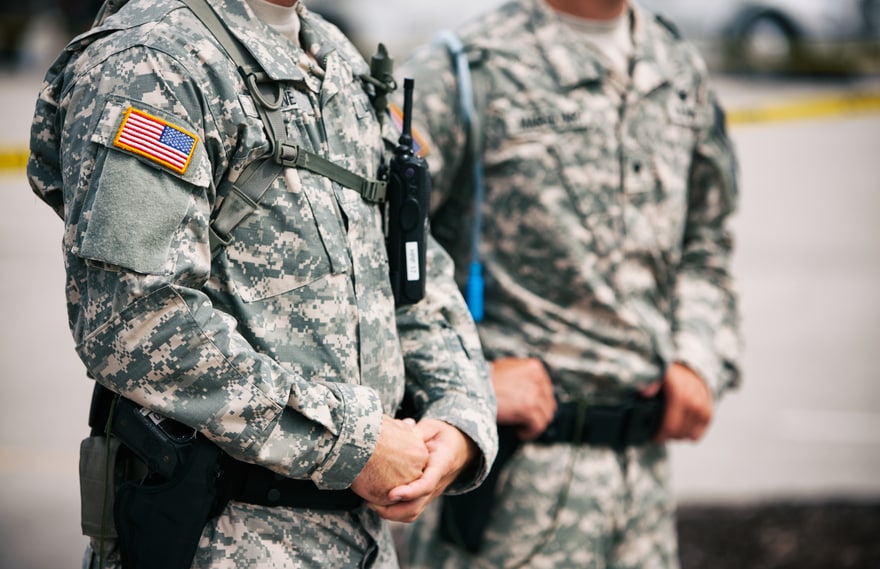 Minimum essential coverage
The ACA is built around a requirement that everyone either obtain health insurance or qualify for an exemption from the law. Otherwise, for tax years prior to 2019, a penalty applies and is due when you pay your income taxes. The law requires that health plans provide a certain basic level of care, referred to as minimum essential coverage. So long as your health plan provides this level of care, you're all set and meet the requirements of the Affordable Care Act.
VA coverage that qualifies
The Department of Veterans Affairs says that your benefits meet the standards of the Affordable Care Act if you are enrolled in one of the following programs:
The standard veterans' health care program
The Civilian Health and Medical Program, commonly called CHAMPVA, covers certain spouses and children of service members
VA Spina Bifida Health Care Program covers certain veterans' children who are living with spina bifida
The Tricare program for active-duty service members and their families also meet the standards of the law
No further action required
Veterans and others receiving qualifying VA health benefits do not have to do anything further to comply with the law. The Affordable Care Act requires health insurers and other coverage sources, including the VA, to provide policyholders or beneficiaries with any documentation needed for reporting their coverage when filing their taxes.
Other ways to qualify for minimum essential coverage
Veterans and their families who aren't enrolled in a VA-backed health plan may still have qualifying coverage. Nearly all employer-sponsored health plans meet the Affordable Care Act's standards for minimum essential coverage, as do government programs such as Medicare, Medicaid and the Children's Health Insurance Program.
Coverage purchased through the online exchanges set up under ACA also qualify, as do many individual policies bought directly from insurers. Your plan provider can tell you whether your coverage qualifies.
Finally, you may be able to qualify for an exemption to the coverage requirement. Exemptions are allowed for, among other things, people with one of the following:
Incomes below the tax-filing minimum
People who can't find affordable coverage
Members of federally-recognized Indian tribes
People who go without coverage for less than three months
People with religious objections to any health insurance
Find out here if one of the exemptions applies to your situation.
With TurboTax Live Full Service, a local expert matched to your unique situation will do your taxes for you start to finish. Or, get unlimited help and advice from tax experts while you do your taxes with TurboTax Live Assisted.

And if you want to file your own taxes, you can still feel confident you'll do them right with TurboTax as we guide you step by step. No matter which way you file, we guarantee 100% accuracy and your maximum refund.