Form 8903 is used to claim the Domestic Production Activities Deduction by small and large businesses. This deduction is intended to provide tax incentives for businesses that produce most of their goods or work in the United States rather than sending that work overseas.
The Domestic Production Activities Deduction ended in 2017 when the Qualified Business Income Deduction (QBI Deduction) was introduced.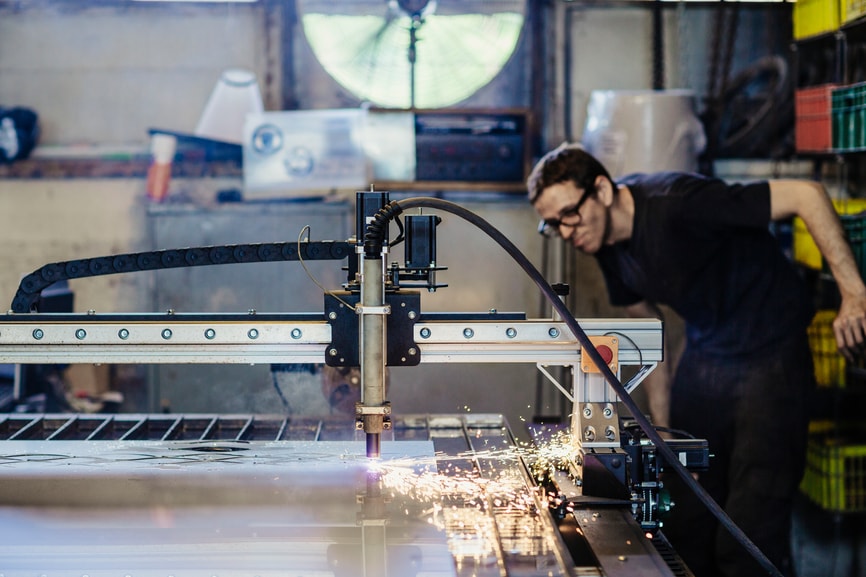 Purpose and nature of the tax deduction
The Domestic Production Activities Tax Deduction is intended to provide tax relief for businesses that produce goods in the United States rather than producing it overseas. The deduction was in effect for tax years 2005 through 2017 and applied to both small and large businesses.
The tax deduction is often associated with oil-related businesses: the form itself has two columns, one of which is devoted to "oil-related activities." However, the deduction can apply to almost any business that manufactures, grows, extracts, produces, develops, or improves goods primarily in the United States.
Qualifying domestic production activities
The term "domestic production activity" cuts across a broad swath of businesses. The IRS has determined that businesses qualifying for the deduction must undertake work in one of the following categories:
Construction performed in the United States
Electricity, potable water, or natural gas produced in the United States
Films and videos produced at least 50% in the United States
Architectural or engineering services performed in the United States for domestic construction projects
The disposition of tangible personal property, sound recordings, or computer software created or developed, in whole or in part, in the United States
Certain exceptions apply. For example, rental income doesn't qualify under the construction category, and sexually explicit films don't qualify under the film production deduction. However, "tangible personal property" is an extremely broad category, and many businesses, from magazines and newspapers to home-based craft stores may qualify for the deduction.
Tax deduction amounts and limitations
The maximum credit you can claim under the domestic production activities tax deduction is 9% of the income you earn from the business. Since the intent of the deduction is to increase production and employment in the United States, your business can only qualify if it has employees.
Additionally, the deduction carries two significant limitations:
You can only deduct up to half the amount you pay to your workers engaged in domestic production.
Your deduction can't exceed your corporation's taxable income.
If you operate a Sole proprietorship, S corporation, partnership, or LLC, the deduction is limited to your adjusted gross income.
Using Form 8903
Form 8903 is a 25-line, one-page form on which you can calculate your allowable domestic production deduction. Essentially, you'll enter the cost of production and the income you generate from those activities.
After calculating all of the applicable limitations to your deduction, on line 25 you'll arrive at your allowable domestic production activities tax deduction. For most taxpayers, that amount will transfer to either line 35 of Form 1040 for individuals or line 25 of Form 1120 for corporations.
Let an expert do your taxes for you, start to finish with TurboTax Live Full Service. Or you can get your taxes done right, with experts by your side with TurboTax Live Assisted. File your own taxes with confidence using TurboTax. Just answer simple questions, and we'll guide you through filing your taxes with confidence. Whichever way you choose, get your maximum refund guaranteed.