---
OVERVIEW
With e-file now open, Lisa Greene-Lewis, CPA and TurboTax tax expert, discusses why it is a good idea to file your taxes now.
---
Video Transcript:
[00:00:00.00] [MUSIC PLAYING]
[00:00:04.36] TRACY BYRNES: That time of year again, and while we all like to procrastinate our tax returns, there really is a benefit to getting it done early. Lisa Greene-Lewis, TurboTax expert and CPA, is here with us right now. Other than the obvious of just getting it out of the way, what are some of the perks to actually sitting down and getting it done before April 15?
[00:00:25.49] LISA GREENE-LEWIS: Well, first of all, the refund. About 75% of taxpayers received a refund last tax season, and the average refund was over $3,000. So you want to hurry so you can get your refund. And then, even if you're not getting a refund, you want to know where you stand. If you think you're going to owe money, there may be some moves that you could still make so you won't owe money. Maybe you can contribute to your IRA by the deadline of April 18 and get a deduction for the contribution.
[00:00:59.39] TRACY BYRNES: I mean, that's a valid point. The sooner you know how much you're going to owe, the more time you have to prepare for that. Because people are caught off guard sometimes by their bill. Not everyone gets a refund, right? The bill sometimes is a little frightening. Filing online, though, is kind of a genius way to get your refund back even faster, isn't it?
[00:01:17.10] LISA GREENE-LEWIS: Right, so e-file with direct deposit. The IRS states that they will issues 9 out of 10 tax refunds within 21 days or less.
[00:01:26.22] TRACY BYRNES: So get your taxes done early. Get your refund early, if indeed you are getting one. And Lisa, what else do people need to know about using TurboTax in order to get their money back quicker?
[00:01:37.82] LISA GREENE-LEWIS: So what they need to know about TurboTax is we're no longer do it yourself. You can fully hand your taxes over and get your taxes done. And then also, even if you want to do your taxes yourself, you can get a jump start on your taxes by snapping a photo of your w-2, or if you're self-employed, your 1099-NEC or 1099-K, and all that information imports directly to your return.
[00:02:06.65] TRACY BYRNES: All right, so make your life a little easier this year, don't make April stressful, and let's all try-- and I'm speaking for myself in particular-- let's all try to get these returns done before the deadline. Lisa Greene-Lewis, TurboTax expert and CPA, thank you for that.
[00:02:22.86] LISA GREENE-LEWIS: Thank you for having me.
[00:02:23.95] [MUSIC PLAYING]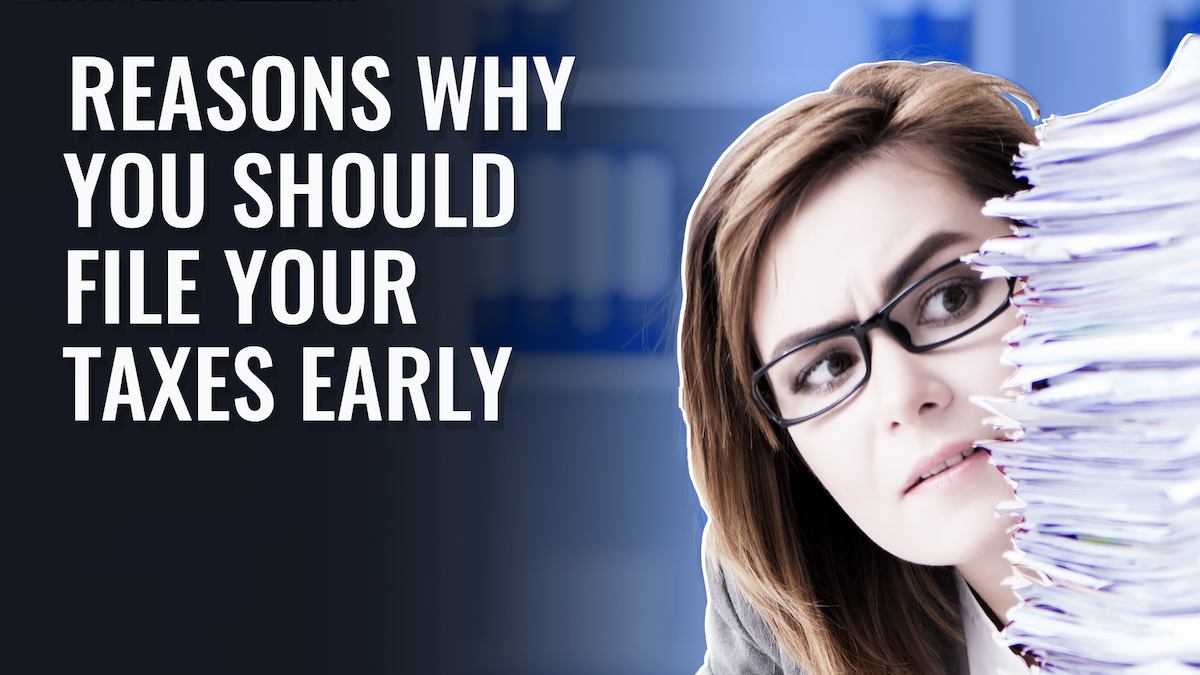 Let an expert do your taxes for you, start to finish with TurboTax Live Full Service. Or you can get your taxes done right, with experts by your side with TurboTax Live Assisted. File your own taxes with confidence using TurboTax. Just answer simple questions, and we'll guide you through filing your taxes with confidence. Whichever way you choose, get your maximum refund guaranteed.