---
OVERVIEW
School teachers commonly dip into their own pockets to pay for classroom materials. In fact, a 2013 survey by a trade group for the school supplies industry found that 99.5% of public school teachers paid at least some classroom expenses with their own money—an average of $945 apiece in the preceding school year. Teachers can find some relief in the fact that the federal tax code includes deductions to help ease that burden.
---
The Educator Expense Tax Deduction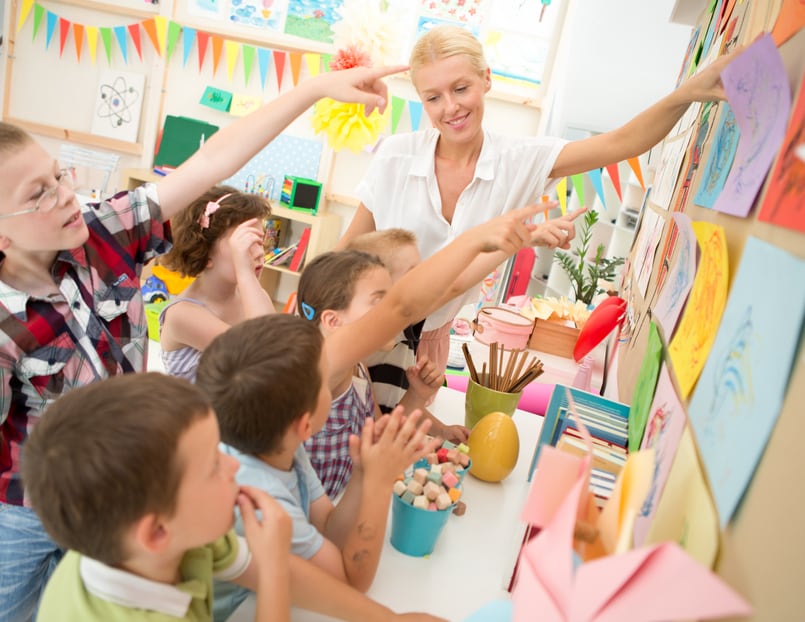 The primary tax break for teachers is the "educator expense deduction."
To qualify for the Educator Expense Deduction for a given year, you must meet two criteria:
You worked as a teacher, instructor, counselor, principal or aide for students in kindergarten through 12th grade.
You worked at least 900 hours at a school certified by a state to provide elementary or secondary education. This applies to public, private and religious schools.
The first requirement prevents college or other post-secondary teachers from claiming the deduction, while the second means homeschooling parents can't take it.
What expenses teachers can deduct
Items eligible for the Educator Expense Deduction include such things as:
books
school supplies
computer equipment and software
even athletic equipment for physical education teachers
"Ultimately, the guidelines are pretty broad as long as the item was purchased for use within a classroom and is appropriate and useful to the students," says David Hryck, a tax lawyer and financial adviser with the Reed Smith firm in New York City.
You can deduct expenses only if you haven't received reimbursement for them. If a school, teachers union or someone else paid you back for the money you spent on classroom materials, you can't deduct it.
Keep good records of all your classroom expenses. Save these receipts in a separate file. Martin suggests recording all eligible purchases in an appointment book or planner using special colors or codes so that you can find them easily.
Claiming tax deductions
Teachers can claim the Educator Expense Deduction regardless of whether they take the standard deduction or itemize their tax deductions.
A teacher can deduct a maximum of $250.
Two married teachers filing a joint return can take a deduction of up to $250 apiece, for a maximum of $500.
However, for tax years prior to 2018, your potential deduction isn't necessarily limited to $250 per teacher—so don't stop keeping track at $250. That's because your expenses in excess of $250 can count as "unreimbursed employee expenses."
If you itemize, you can deduct unreimbursed job expenses that exceed 2% of your adjusted gross income.
These include not just educator expenses, but also outside-the-classroom costs you paid from your own pocket, such as travel, investment costs, and union dues.
Erik Klumpp, founder and president of Chessie Advisors in Rochester Hills, Michigan, notes that union dues are deductible as job expenses. "This is usually the single biggest expense a teacher may have related to their employment," says Klumpp, who specializes in serving teachers.
Klumpp also notes that if Congress fails to renew the educator expense deduction, all educator expenses would still be considered unreimbursed employee expenses.
For tax years after 2017, the deduction for expense unreimbursed employee expenses is no longer allowed but you can still deducted up to $250 per person in qualified Educator Expenses.
When you must reduce the Educator Expense Deduction
Under certain circumstances, you may have to reduce your Educator Expense Deduction. Miller says failing to do this is a "common mistake" among educators. According to the IRS, these must be subtracted from your deduction:
Get every deduction
you deserve
TurboTax Deluxe searches more than 350 tax deductions and credits so you get your maximum refund, guaranteed.
Start for Free