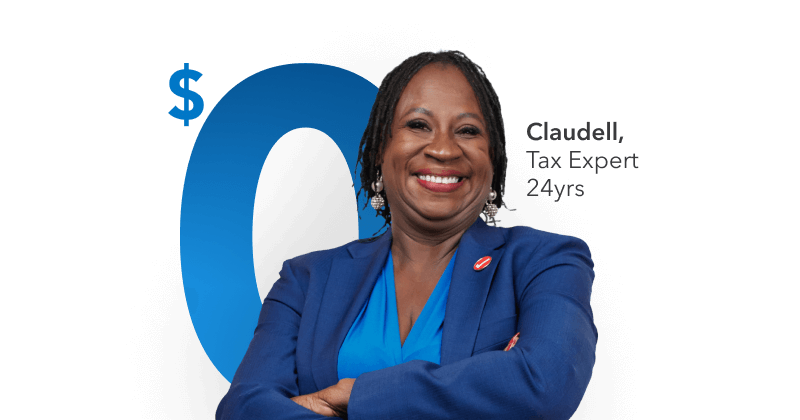 ---
File 100% FREE with
expert help
---
Get live help from tax experts, plus a final
review before you file - all free
---
Simple tax returns only. See if you qualify.
Must file by 3/31.
Taxes done right, however
you choose
We do your taxes for you
Have a dedicated tax expert handle everything,
from start to finish.
Get unlimited expert help
Be 100% confident your taxes are done right with expert help and a final review.
File your own taxes
Just answer simple questions, and
we'll
guide
you through filing
your taxes.
Take taxes off your plate and off your mind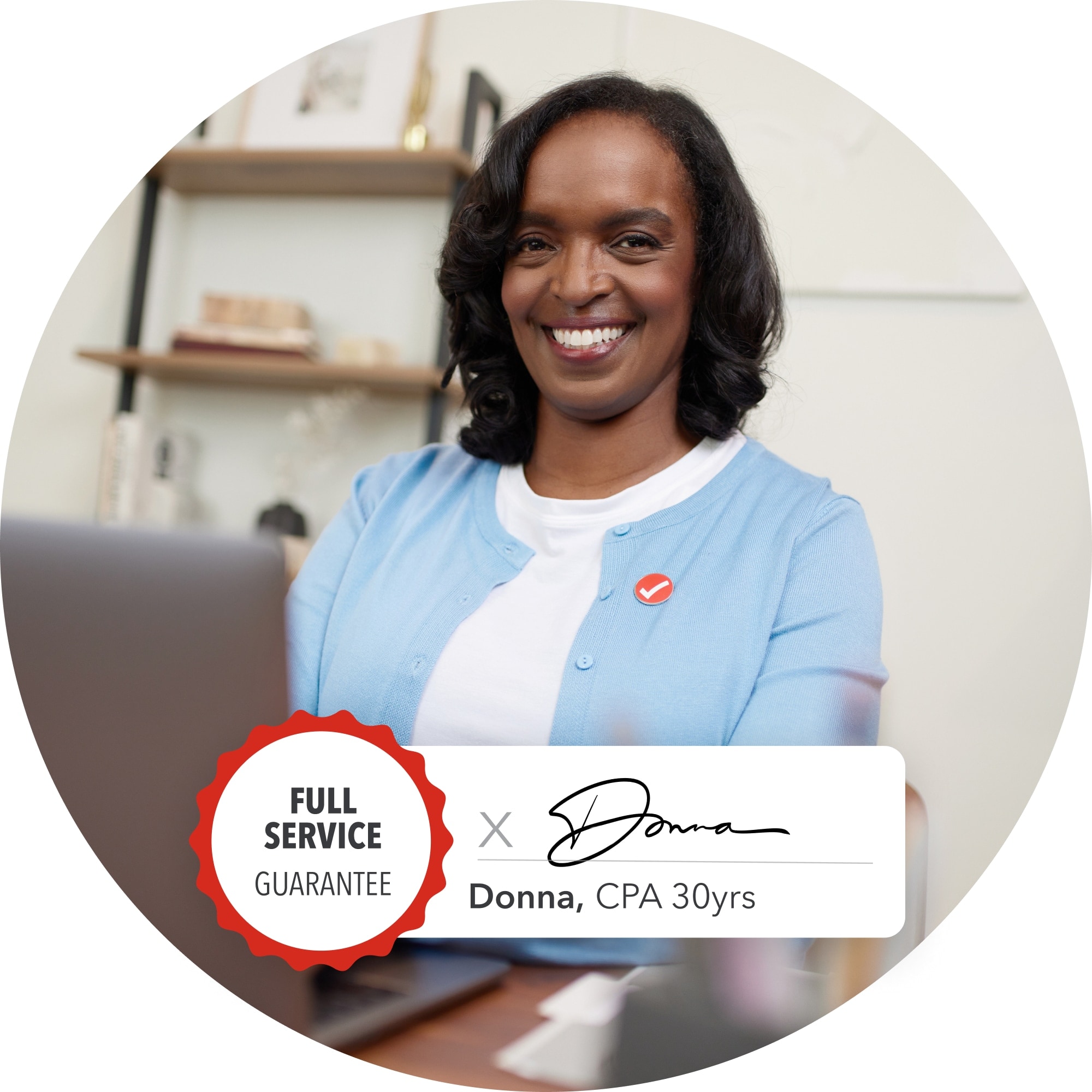 Experienced
Tax experts and CPAs with years of experience do your taxes for you
Real time
Work with your tax expert in real time and avoid the "wait and wonder"
Guaranteed
Know you'll get every dollar you deserve with our Full Service Guarantee
Trusted
Get matched with a tax expert you trust and work with them again next year
So easy to use!

"I have been using TurboTax for years. It is my go-to tax service! It's so easy and efficient to use."

Merbear4u, Utah

2022 TurboTax Deluxe

Very easy and thorough

"Actually better than any CPA I have ever hired and paid a great deal of money to."

Kroiplmzxi, Texas

2022 Live Assisted Self-Employed

Turbo Tax is way better than HR Block

"Loved working w/ my tax expert, Dannae! She gave me way more information to help with my taxes for the future years than HR Block did!"

meowmeow88, California

2022 Full Service Basic

TurboTax is awesome

"This was my 1st time filing taxes on my own and the TurboTax site was very intuitive and easy to navigate."

Melly331, New York

2022 TurboTax Premier

Sooo quick!

"My previous tax preparer was a CPA & he charged me more than 3x what TurboTax does!! I wish I had switched to TurboTax long ago! TurboTax is so easy to use & quick!!"

El toro 43, Arizona

2022 Live Assisted Deluxe

Wonderfully simple process!

"Our tax expert, Janna, was one of the most knowledgable and careful tax professionals I've ever worked with. Her time and attention to detail, along with explanations of all our options, was so helpful."

Ern02

2022 Live Full Service Self Employed

Easy and awesome

"I've done my taxes for 6 years on TurboTax and only regretted not using it sooner. TurboTax is so simple and easy to understand."

Robert650, California

2022 TurboTax Premier

Loved it!

"We have been faithful tax store customers, but this year we tried TurboTax and the experience was so much better. So grateful we tried it out. We loved it!"

MrBowct, Utah

2022 Live Assisted Deluxe

Nice Refund! Thank you, Brenda!

"For the last several years I've used H&R Block to do my taxes. Now I wish I had started with Turbotax. It is a far superior format for easy use and understanding of my tax return details."

Ron2066, Virginia

2022 Live Full Service

Couldn't have done it without TurboTax

"Another year of great assistance from TurboTax. It made my filing precise and easy to follow. I always learn something new as well. TurboTax made me feel at ease and gave me peace of mind."

Rafv, Texas

2022 TurboTax Self-Employed

TurboTax Live Experts is the way to go

"It is fast, easy to use & it removes the frustration of trying to figure out what data goes into which category. Instead, the Live Expert does all that for me & gives me the confidence that my return is done correctly."

Jsintc, Michigan

2022 Live Assisted Self-Employed

Very impressed with TurboTax Live service

"My Tax expert, Douglas' services were impeccable! His attention to detail and quick response times were very impressive...this process was seamless."

Kristopher M, Texas

2022 Live Full Service
*Actual customer testimonials.
 

We'll find every tax deduction and credit you qualify for to boost your tax refund.

 

Get a comprehensive review of your online tax return before you file so you can
be confident nothing
gets missed.

 

Our calculations are 100% accurate on your tax return, or we'll pay any
IRS penalties.

 

Got married? Had a baby? Bought a home? TurboTax can help find you any new tax deductions and credits.

 

Every personal TurboTax return is backed by our Audit Support Guarantee for free guidance from a trained
tax professional.

 

File taxes electronically (e-file) and get email confirmation when your tax return
is accepted.