---
OVERVIEW
Before you climb that first rung of the career ladder, there are some basic rules to understand about income taxes. Think of it as Taxes 101.
---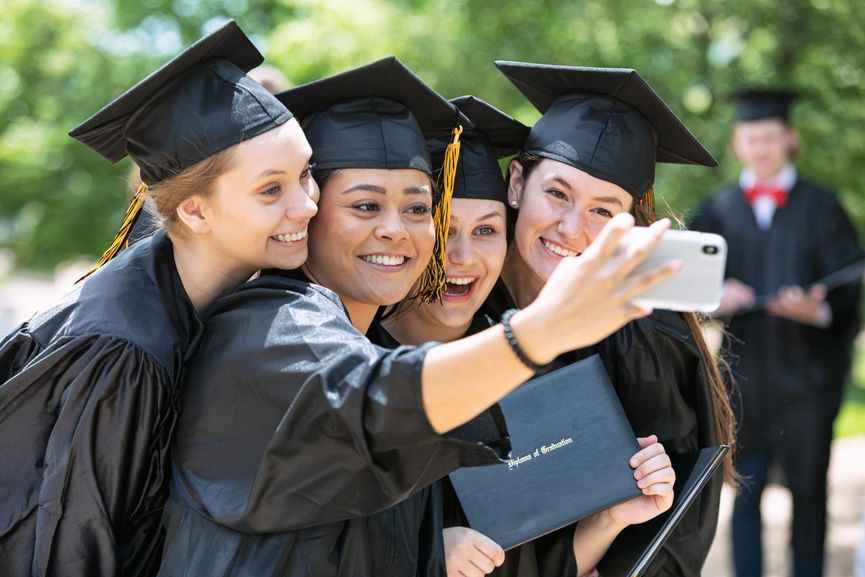 Student loan interest
As soon as you are no longer a dependent, you can start deducting interest paid on your student loans. You can write off up to $2,500 a year in interest on those loans.
Even if your parents pay interest on a loan for which you are liable, you may qualify to deduct that interest. But only you or your parents can claim the deduction, not both. You do not have to itemize your deductions on Schedule A to get this deduction. TurboTax will automatically pick the right forms for you.
For 2020, the ability to claim this deduction phases out at higher income levels, starting at modified adjusted gross income of $70,000 for unmarried individuals and $140,000 for married couples filing jointly. The deduction phases out as your modified adjusted gross income increases and the deduction is eliminated when it reaches $85,000 for unmarried individuals and $170,000 for married couples filing jointly.
Job hunting
Searching for your first job can get expensive. Unfortunately, these expenses are not deductible. However, for tax years prior to 2018, the cost of searching for subsequent jobs in the same line of work can be deductible.
Moving expenses
After you have landed that first job, you just might have to pack-up and move. This can be costly. For tax years prior to 2018, the good news is that unreimbursed expenses might be deductible on your tax return. Also, you don't have to itemize to get this deduction.
To claim these expenses, your new job has to be more than 50 miles from your current home and you need to work full-time for 39 weeks during the 12 months following your move. Examples of deductible moving expenses include:
Mileage for driving your car to the new location
Packing materials
Renting and gas for a moving truck
Lodging expenses (but not meals)
TurboTax will guide you through the process of making sure you save the most on your taxes after you graduate.

Beginning with the 2018 tax year, job search and moving expenses are no longer deductible.