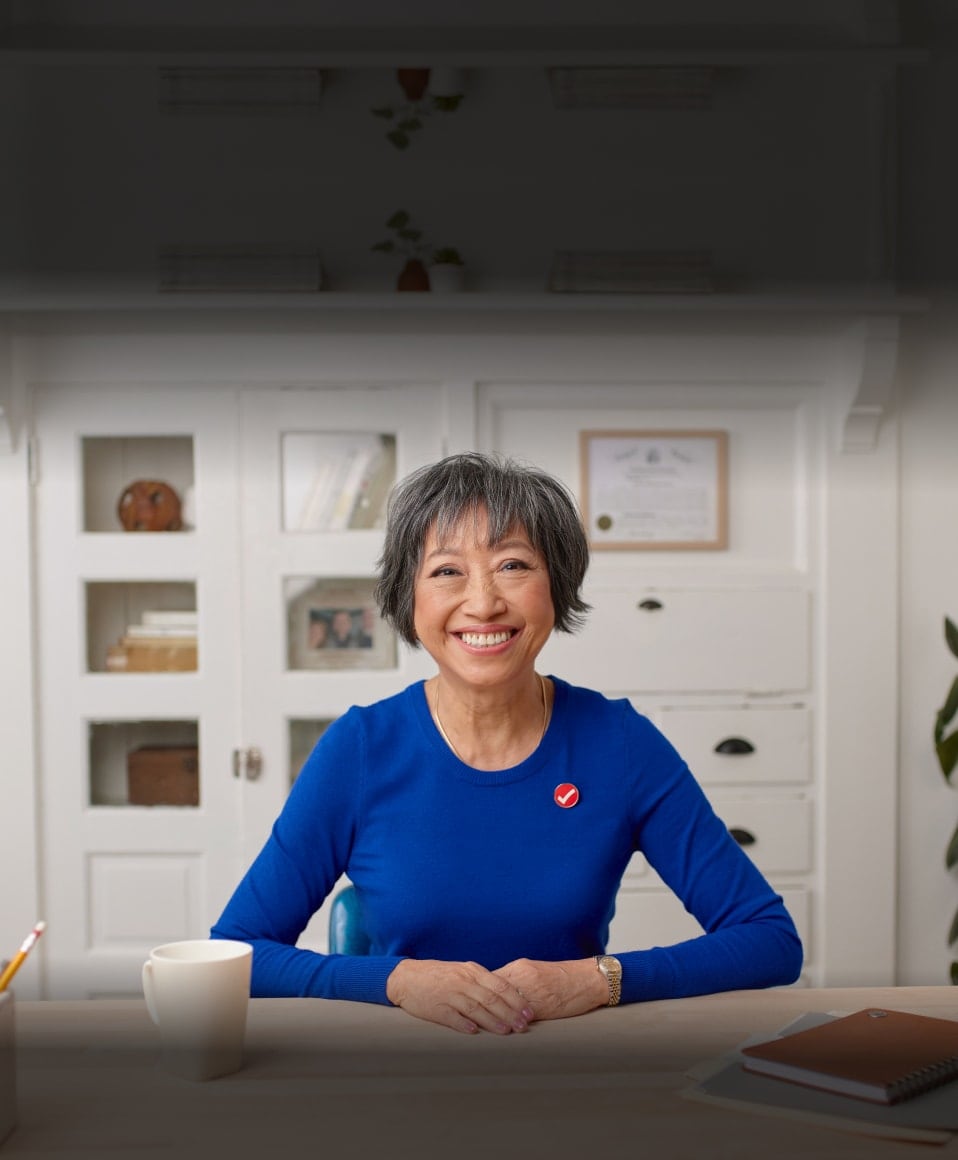 Stay on top of taxes with year-round expert advice
Get one-on-one tax advice if you filed your 2022 taxes with TurboTax Live or TurboTax Live Full Service.

---
Tax year 2023 is now available
---
Save $10 on Desktop software and get a head start on your taxes.
---
Online products will be available later this year
Recommended resources from our tax experts
Learn about tax law changes, preparing for next year's taxes, and more.
We do your taxes for you
Have a dedicated tax expert do your taxes
from start to finish, usually in a day.
Live tax experts can help
Get advice and answers as you go, with a final expert review before you file.
File your own taxes
Just answer simple questions, and
we'll
guide
you through filing
your taxes.
Easier than we thought. Bernadette was GREAT!

"We started our own business and after we got the runaround with our CPA we decided to use TurboTax. It was super easy. We did have to scan and upload our docs but it didn't take long. Bernadette was great. She answered all the questions I had, and was super friendly. Would highly recommend."

JoelTR, Massachusetts

2023 Full Service Premium

TurboTax is awesome

"I'm so happy I switched over to TurboTax. It was easy to do my online tax preparation."

Motherstar, New York

2023 TurboTax Free Edition

First time filing using full service

"Lots of things changed this year for me so I needed tax help. I got my first call no more than 5 minutes after submitting my documents using full service. My tax preparer was very kind and made sure I had everything ready for my tax expert to review. My call with the expert lasted about 15 minutes and in that time she answered all my questions. My tax return was filed and ready for my review within 4 hours."

Andy152, Texas

2023 Full Service Basic

TurboTax for life

"I have used TurboTax for a number of years, it's fuss-free and convenient. When I used a TurboTax tax expert last year, the tax preparer was very knowledgeable and resolved a question right away. I prefer TurboTax over any tax software I've used in the past. I'm with TurboTax for life."

Tricia717, Maryland

2023 Live Assisted Deluxe

TurboTax is the way!

"Been using TurboTax for several years now and it has made filing self employed taxes a breeze! Used the live chat connection for the first time this year and the tax expert walked me through my one error and was beyond helpful!"

RemodelRescuesLLC, Kansas

2023 Live Assisted Premium

TurboTax is great

"I am so happy I came to TurboTax because they really saved the day. I had always gone to H&R Block - but this year I had enough and I'm happy I did because I am super happy with TurboTax Full Service."

Mo816, California

2023 Full Service Deluxe

Easy and fast

"I love doing my own taxes. I love that TurboTax has online help if I need it. I know that any question, no matter how confusing it is, the tax experts will get me the answers I need to correctly file my taxes."

Ashely881, New Mexico

2023 Live Assisted Deluxe

TurboTax made my life easier

"My TurboTax expert helped me step by step and made sure I had help any time I needed. I felt so much confidence doing my taxes online for the first time."

Moazzma, New York

2023 Live Assisted Basic

TurboTax is very user-friendly

"TurboTax is very easy, and clear-cut. I was dreading doing my own taxes, especially online. However, TurboTax has a step by step filing process. I felt as if a professional tax preparer was holding my hand the whole time."

Cloudy72, California

2023 TurboTax Deluxe

Great solution to file tax returns

"I've used TurboTax for close to 10 years. Each year I've noticed tremendous improvements. They have taken initiative to make handling crypto currency's tax filings easy, intuitive, and very helpful. Without TurboTax, filing taxes for 2022 would have taken me days or even weeks. This year it only took about 2 hours. I highly recommend using TurboTax to anyone filing taxes."

J1J2J3J4J5, California

2023 TurboTax Premium

TurboTax was amazing!!

"TurboTax helps me file my taxes quickly. My tax preparer was very knowledgeable on helping me understand my return. She was able to educate me more on self employment, which is my first time filing with self employment."

Philly anna, Arizona

2023 Full Service Premium

TurboTax is my go-to now

"This is my first year filing my tax return online. TurboTax was amazing- the tips & useful information made it so easy."

Devon90, North Carolina

2023 TurboTax Deluxe
*Actual customer testimonials.
 

We'll find every tax deduction and credit you qualify for to boost your tax refund.

 

Get a comprehensive review of your online tax return before you file so you can
be confident nothing
gets missed.

 

Our calculations are 100% accurate on your tax return, or we'll pay any
IRS penalties.

 

Got married? Had a baby? Bought a home? TurboTax can help find you any new tax deductions and credits.

 

Every personal TurboTax return is backed by our Audit Support Guarantee for free guidance from a trained
tax professional.

 

File taxes electronically (e-file) and get email confirmation when your tax return
is accepted.