American Express® Card
Members Save on TurboTax
Save $10 on Deluxe or Live Deluxe, $15 on
Premier or Live Premier, and $20 on Self-
Employed or Live Self-Employed from
1/10/2021 - 4/16/2021. See discount
pricing below. Terms apply. †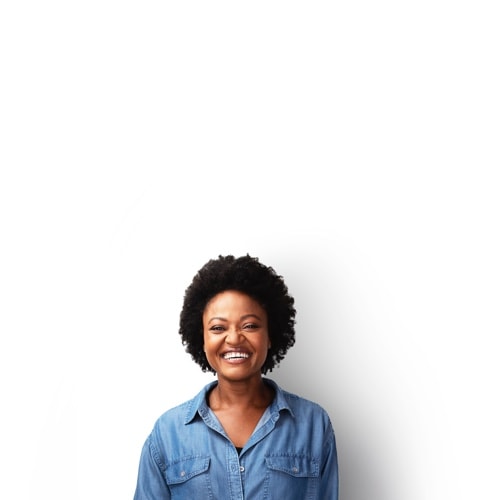 America's #1 brand of tax software
Everything in Free Edition, plus
Maximize your deductions
We'll search over 350 tax deductions and credits to find every tax break you qualify for so you get your maximum refund, guaranteed. Homeowners get step-by-step guidance to help turn their biggest investment into their biggest tax break.
Get homeowner tax breaks

(Schedule A)

Make the most out of charitable donations over $300
Jumpstart your return with last year's TurboTax info or import a PDF of your return from another tax software
Connect with product specialists via phone and on your screen to get your taxes done
Easily make changes to your 2020 tax return online up to 3 years after it's been filed and accepted by the IRS
Included in Free Edition
Easy prep, print, and e-file
Jumpstart your taxes, snap a photo of your W-2
Deluxe includes

Everything in Free Edition, plus
Searches 350+ tax deductions and credits
Maximizes mortgage and property tax deductions
Turn donations into big deductions
Premier includes

Everything in Deluxe, plus
Covers stocks, bonds, ESPPs, and other investments
Auto import of investment income
Covers rental property income and tax deductions
Accurately account for gains and losses from cryptocurrency transactions
Self-Employed includes

Everything in Premier, plus
Guidance for contractors, freelancers, and small business owners
Uncovers industry-specific deductions for more tax breaks
One-on-one help from self-employment specialists
File with confidence—personalized audit assessment to know it's right
Ayuda disponible en Español
Your taxes done right
America's #1 brand of tax software
Ayuda disponible en Español
We search over
350 tax deductions

We find every tax deduction and credit
you qualify for to get you the biggest tax
refund, guaranteed.

Every detail
reviewed

Get a comprehensive review of your tax
return before you file so you can be
confident nothing gets missed.

100% accurate
calculations

Our calculations are 100% accurate so
your taxes will be done right, guaranteed,
or we'll pay you any IRS penalties.

Get your fastest
tax refund

File your tax return electronically to
receive your fastest tax refund possible.

One-on-one help,
on demand

Get customized answers to your questions
and guidance as specialists draw on your screen.*

Coverage in case
of an audit

Every personal TurboTax return is backed
by our Audit Support Guarantee for free
one-on-one audit guidance from a trained
tax professional.

Automatically import
your W-2 info

Safely and securely import your W-2,
1099-INT and 1099-DIV from
participating companies.

IRS
confirmation

Get email confirmation once the IRS
receives your efiled tax return.

Track your tax
refund

We'll tell you when to expect your tax
refund and alert you when it lands in your
bank account.

Understand how
tax reform affects you

Tax laws have changed for 2018 taxes.
Get the latest information to better
understand how the new laws could
affect you by visiting our Tax Reform Center.

Understand your
tax refund

We explain changes in your tax refund,
and give you tips on how to earn your
biggest refund possible.

Great for TurboTax
beginner

We help you get your taxes done right,
even if you have no previous tax knowledge.

TurboTax
on the go

We'll sync your TurboTax online and mobile
accounts so you can access your
return anytime, anywhere.

Up-to-date
with tax laws

We study IRS and state tax laws so our
software is up-to-date, and you can be
confident your taxes are done right.

Big life changes?
We can help

Got married? Bought a home? Had a
baby? TurboTax helps you to find any new
tax deductions and credits you're eligible for.
† Offer valid when you pay with any American Express® Credit or Charge Card. Fulfillment of this offer is the sole responsibility of the participating American Express merchant. Applicable discounts: Save $10 on Deluxe or Live Deluxe, $15 on Premier or Live Premier, and $20 on Self-Employed or Live Self-Employed from 1/10/2021 - 4/16/2021. Offer valid for purchases of TurboTax Deluxe or Live Deluxe, Premier or Live Premier, Self Employed or Live Self-Employed made online at turbotax.com/amex. Purchase must be made via turbotax.com/amex in order to be eligible for this offer. Only online versions of products mentioned above are eligible for this offer. Downloads or CD versions of these products are excluded. Excludes TurboTax Live Basic. Discount will be automatically applied at checkout. Offer is non-transferable, not redeemable for cash and not valid on previous purchases. Offer excludes taxes and other fees.POID: K1ID:0001