Save up to $20 with Coinbase & TurboTax
File crypto taxes the
easy way
We'll import and organize your cryptocurrency sales
and accurately report them on the right tax forms.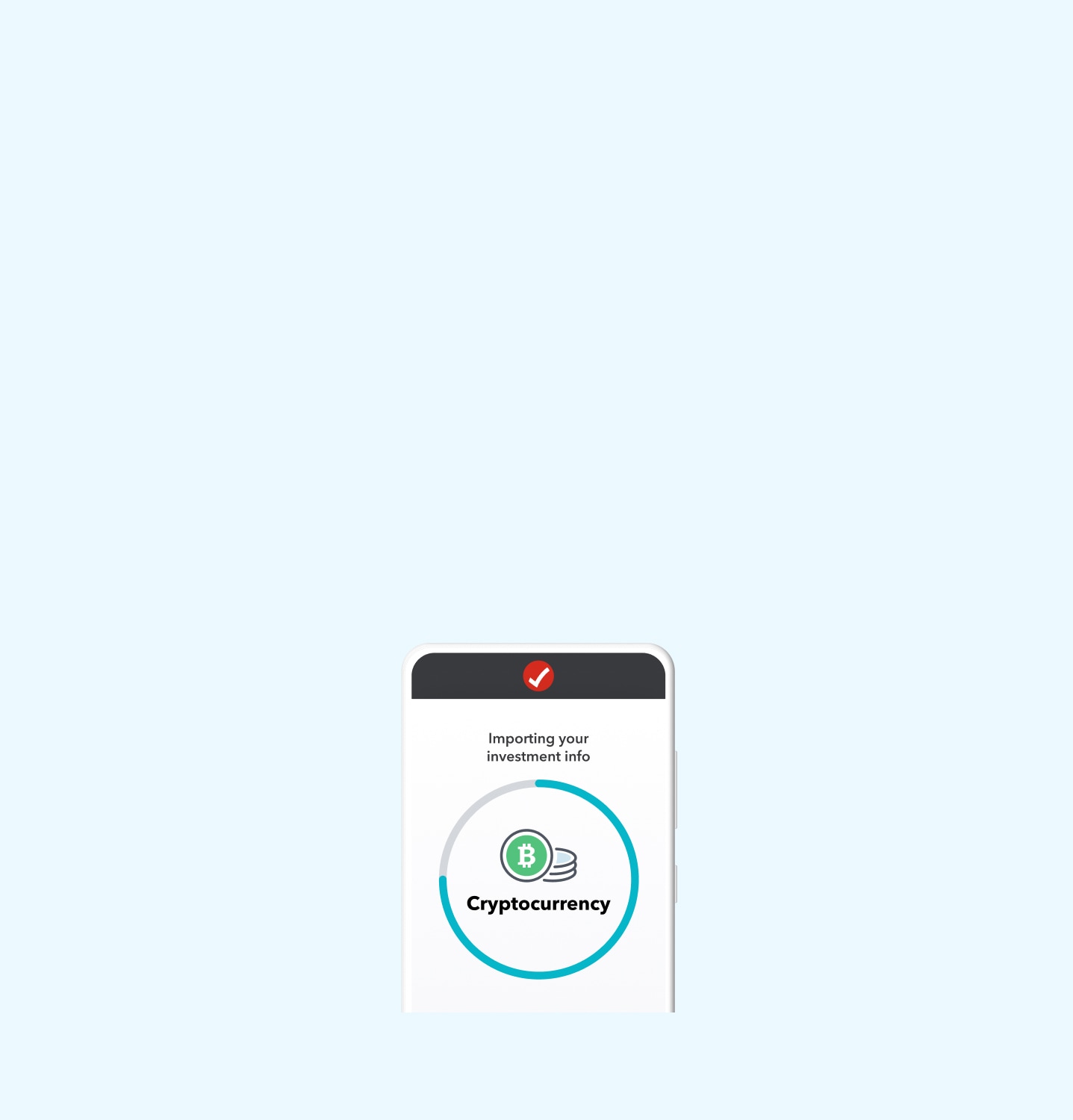 America's #1 brand of tax software
File for $0 with Free Edition
You'll pay absolutely nothing to file your federal and state taxes if you have a simple tax return only. Start by easily importing your W-2, answer simple non-taxy questions about your life, and we'll get you your maximum refund.
Free filing of your simple federal and state tax returns only. See if you qualify.

Covers W-2 income, Earned Income Tax Credit (EITC) and child tax credits

Jumpstart your return with last year's TurboTax info or import a PDF of your return from another tax software

Guidance in case of an audit, backed by our Audit Support Guarantee

Get answers 24/7 from our online community of TurboTax specialists and customers
Included in Free Edition
Easy prep, print, and e-file

Jumpstart your taxes, snap a photo of your W-2
Everything in Free Edition, plus
Searches 350+ tax deductions and credits

Maximizes mortgage and property tax deductions

Turn donations into big deductions
Everything in Deluxe, plus
Covers stocks, bonds, ESPPs, crypto, and other investments

Auto-import your crypto and stock activity to make sure there's no missing info

Covers rental property income and tax deductions

Accurately account for gains and losses from crypto transactions
Everything in Premier, plus
Guidance for freelancers, independent contractors, and small business owners

Uncovers industry-specific deductions for more tax breaks

Upload your 1099–NEC or 1099–K with a snap from your smartphone

Audit assessment for added confidence
America's #1 brand of tax software
Quick and easy every time

"Filing was quick and easy even with having investment and crypto income/losses plus changing a job"

jdub239, UT

2023 TurboTax Premium

Filing is never easy, but they made it much better

"We have had a crazy year and had to file in multiple states. We have a start up and kids and investments. I love how easy it was to talk to an expert or CPA. We will continue with them in the future!"

Sneauflake, SC

2023 Live Assisted Premium

Made this year easy!

"I had a bunch of stock sales and options this year caused by retiring. I started my taxes myself, and switched to having TurboTax do it for me when it became clear it was more than I could handle. The expert made it easy!"

Dave213579, FL

2023 Full Service Premium
Your satisfaction, guaranteed
We search over hundreds of
tax deductions

We'll find every tax deduction and credit you
qualify for to boost your tax refund.

Every detail reviewed

Get a comprehensive review of your online tax return before you file
so you can be confident nothing gets missed.

100% accurate calculations

Our calculations are 100% accurate on your tax return, or we'll pay any IRS penalties.

One-on-one help, on demand

Get customized answers to your questions and guidance as specialists draw on your screen.*

Guided in case of an audit

Every personal TurboTax return is backed by our Audit Support Guarantee
for free guidance from a trained tax professional.

Get your fastest tax refund possible

File taxes electronically (e-file) and get email confirmation
when your tax return is accepted.

Automatically import
your W-2 info

Safely and securely import your
W-2,1099-INT and 1099-DIV from participating companies.

IRS confirmation

Get email confirmation once the IRS receives your
efiled tax return.

Track your tax refund

We'll tell you when to expect your tax refund and alert you when it lands in your bank account.

Understand how tax reform
affects you

Tax laws have changed for 2022 taxes.
Get the latest information to better understand
how the new laws could affect you by visiting our Tax Reform Center.

Understand your tax refund

We explain changes in your tax refund, and give you tips on how to earn your
biggest refund possible.

Great for TurboTax beginner

We help you get your taxes done right,
even if you have no previous tax knowledge.

Big life changes? We can help

Got married? Had a baby? Bought a home? TurboTax can help find you any new tax deductions and credits.

Up-to-date with tax laws

We study IRS and state tax laws so our software is up-to-date,
and you can be confident your taxes are done right.

TurboTax on the go

We'll sync your TurboTax online and mobile accounts
so you can access your return anytime, anywhere.