Full Service
I Basic
A tax expert will file your simple tax return for you, start to finish.
Hand off your taxes with TurboTax Live Full Service Basic
Get matched to a dedicated tax expert who will do your taxes for you and find every dollar
you deserve, guaranteed.

Ayuda disponible en español
Covers dependents,
Earned Income Tax
Credit, Child Tax Credit

Stay connected to your expert in real time

Review everything with
your expert before they file

Unlimited, year-round
expert
tax advice

Backed by our 100%
Expert Approved
Guarantee
Let a tax expert do taxes for you, start to finish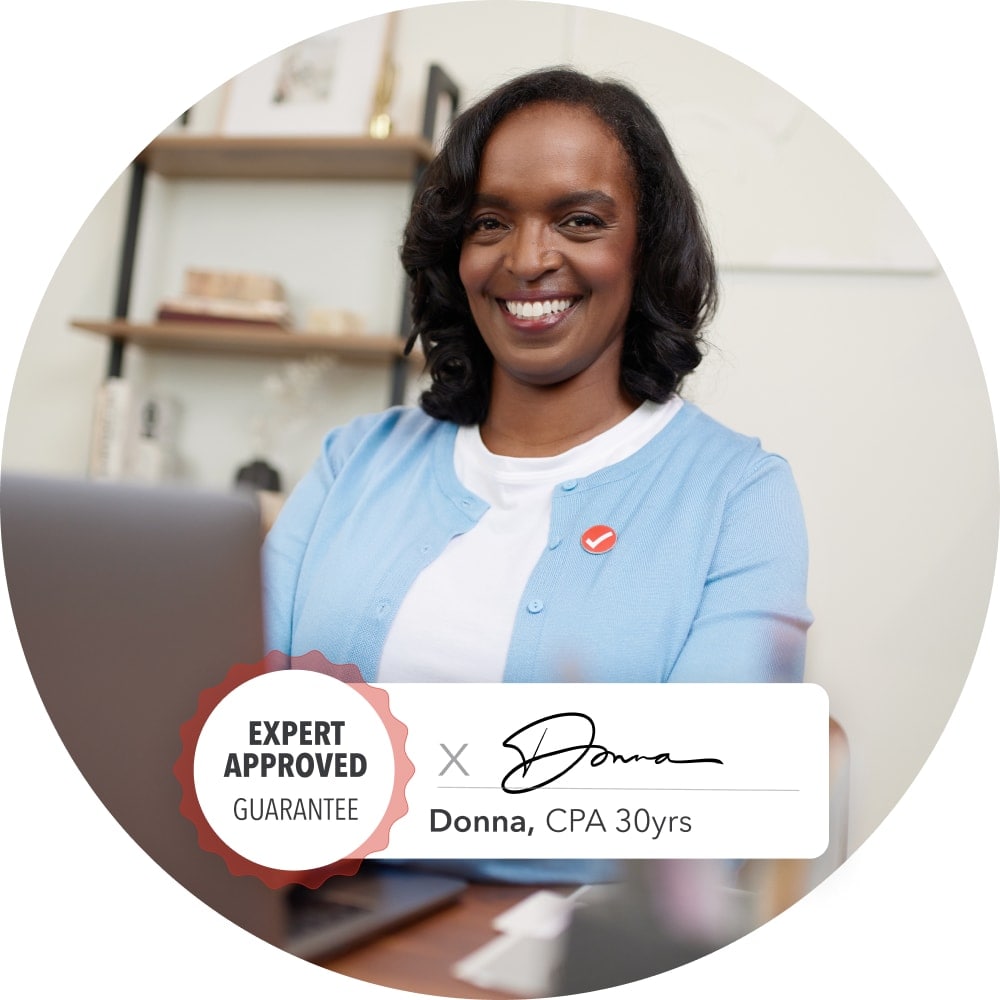 It starts with a welcome call to help you get organized
Securely share your docs to get matched with an expert
Your expert can start doing your taxes right away
Work with your expert in real time — no more wait and wonder
Review everything with your expert before they sign and file for you
TurboTax is awesome

"This was such a quick and easy process, I was so hesitant for years to try it because i didn't want to mess anything up with filing my return. But with live assistance, I felt so confident and comfortable using TurboTax. My tax expert was super helpful and efficient. I will definitely stick with using TurboTax."

Sasha174, New York

2022 Full Service Basic

TurboTax made my tax process easy!

"Everything from making an account to the user experience to working with a live CPA was easy on TurboTax. I was so scared to do my taxes this year with how confusing they were going to be, but TurboTax made it easy and connected me with an amazing CPA!"

Mktg44, Texas

2022 Full Service Basic

Highly recommend Turbotax!

"I had Pat as my tax expert, and she turned my first time filing into a great experience! I was confused and lost when I tried to file by myself. Pat explained everything promptly on the live messenger as well as over the phone when things got confusing."

Tswizzle98, Oregon

2022 Full Service Basic
*Actual customer testimonials.

Frequently asked questions
We select only the most qualified tax experts and match them to your tax situation. Your dedicated tax expert will make sure that nothing is overlooked or left behind. When you are ready to get your taxes done, your expert will take care of everything and get it done right - guaranteed.
Full Service offers all the benefits of going to a traditional CPA without any of the inconveniences. We'll match you with a tax expert who understands your unique situation, provides insight and advice, and helps you get the best outcome every year. Our tax experts can help you live on your screen, or via phone, from the comfort of your home.

Your dedicated expert will do your taxes and review everything with you before filing. Plus, you'll work with the same trusted tax expert every year, so you never have to start over. With a Full Service expert, your taxes are guaranteed done right, backed by our Expert Approved Guarantee.

Get every dollar you deserve, guaranteed.
The first step after choosing TurboTax Live Full Service is to tell us about your tax situation. We'll walk through this together, help you gather any tax documents needed, and then match you with the right tax expert to do your taxes from start to finish. You'll work with the same trusted tax expert every year, so you never have to start over.
---
---
Your tax refund, your way
---
Get your refund as a check, direct deposit, or up to 5 days early* on a checking account with Credit Karma Money™. *Terms apply.
We search hundreds of
tax deductions

We'll find every tax deduction and credit you qualify for to boost your tax refund.

Backed by our
Full Service Guarantee

Get a comprehensive review of your online tax return before you file so you can be confident nothing gets missed.

100% accurate calculations

Our calculations are 100% accurate on your tax return, or we'll pay any IRS penalties.
Ready to try Live Full
Service Basic?