Let a tax expert do taxes
for you, start to finish
A local expert matched to your unique
situation will get your taxes done 100% right,
guaranteed.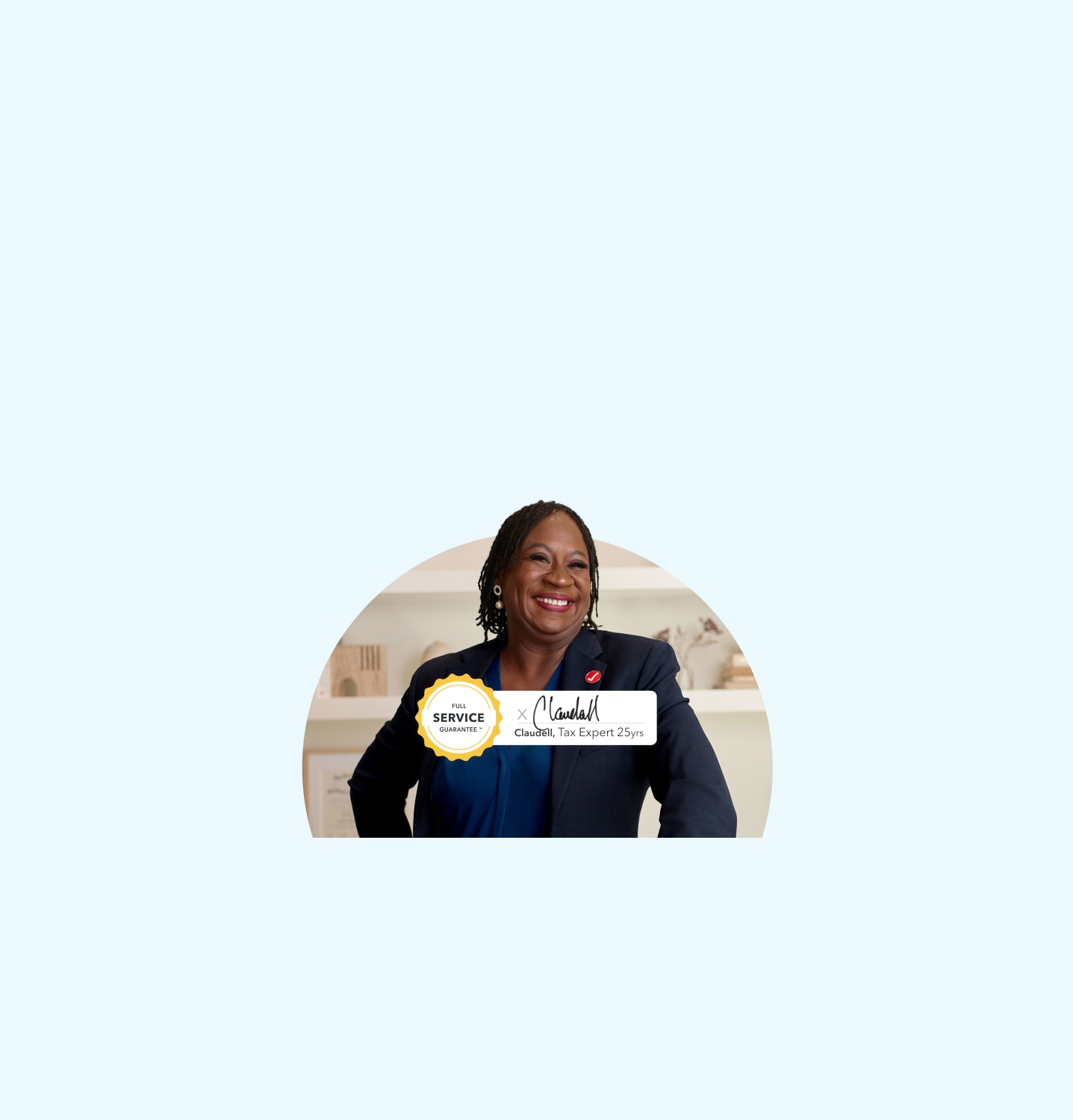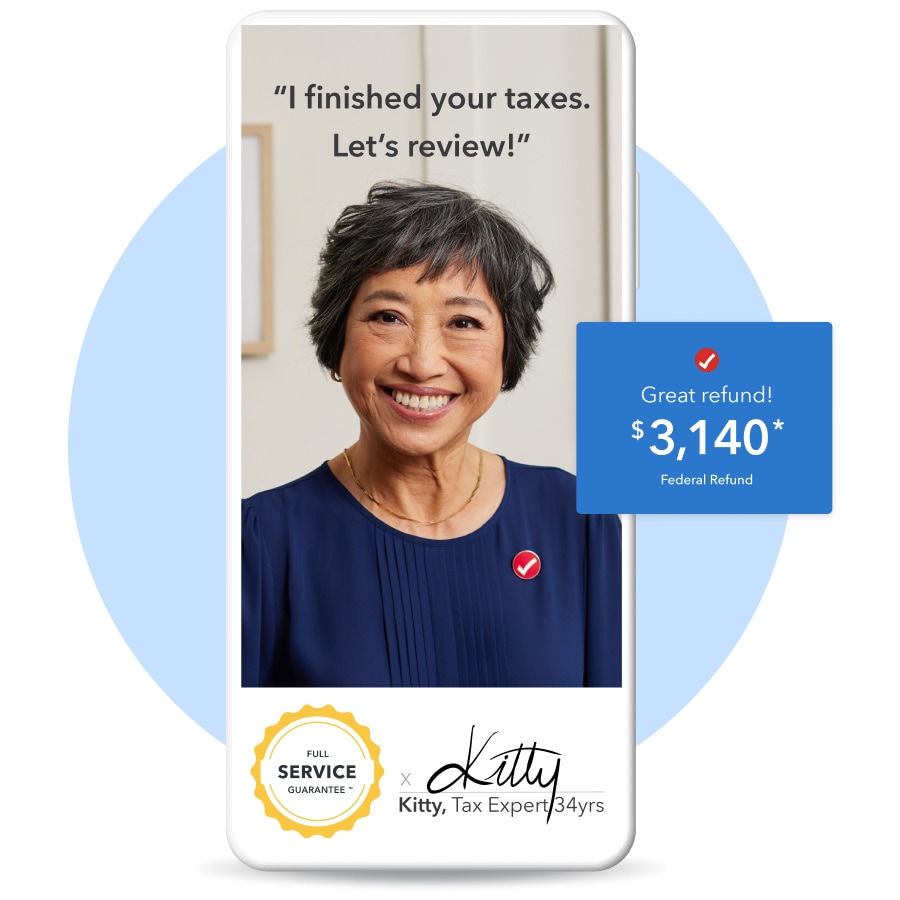 Your tax expert will find every dollar you deserve
When your Full Service expert does your taxes, they'll only sign and file when they know it's 100% accurate and you're getting the best outcome possible, guaranteed.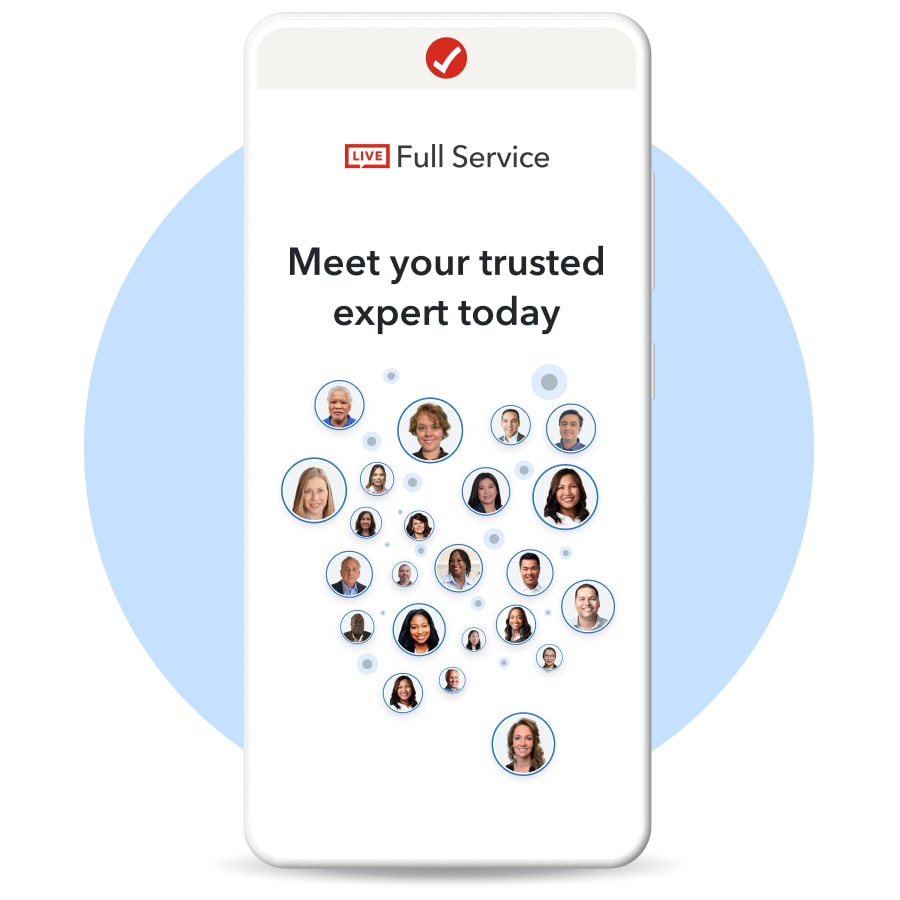 Get matched with a local expert and stay with them next year
Hand off to an expert matched to your unique needs, who will get to know you and your tax situation. You can even request they do your taxes again next year.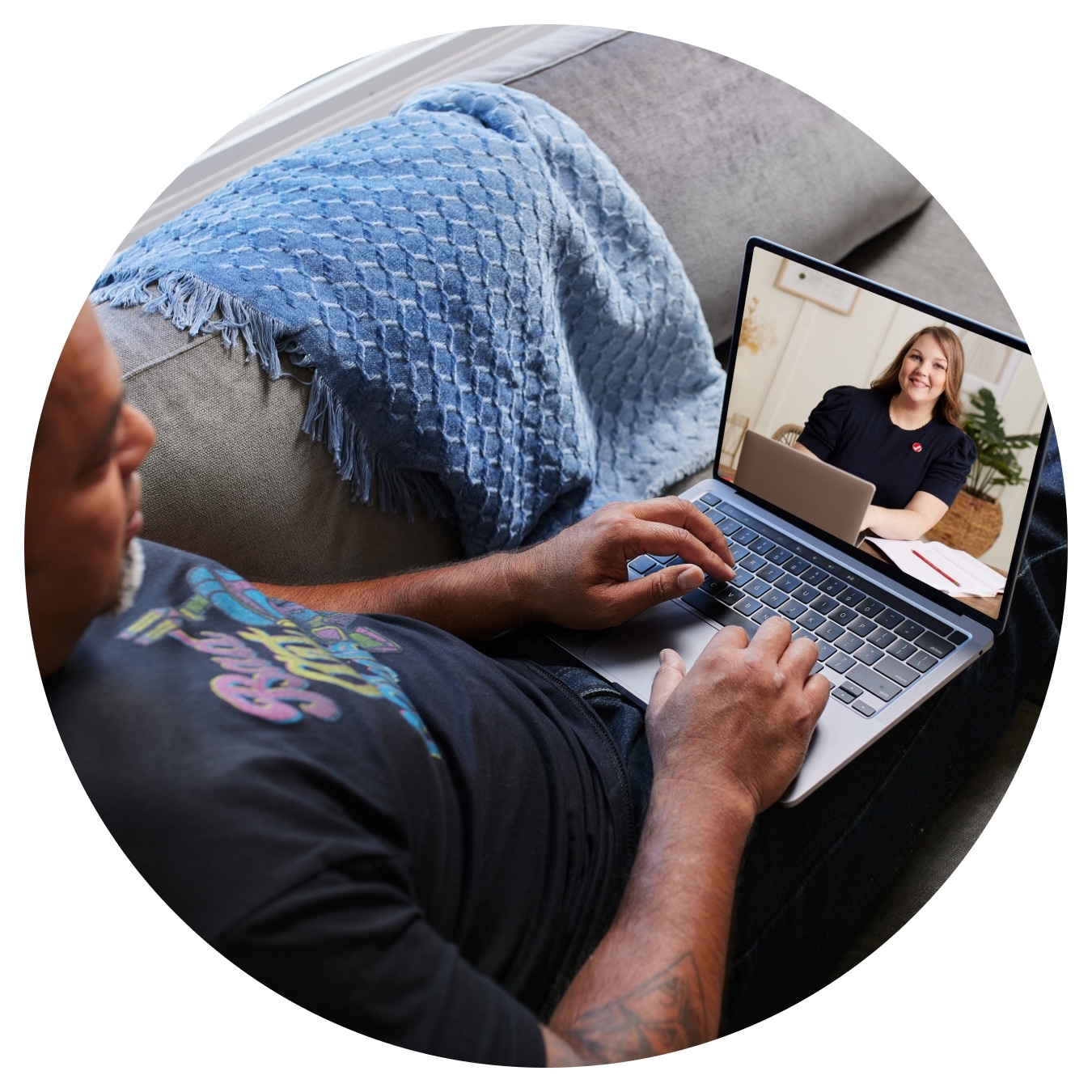 Taxes done, as soon as Jan 8
Your tax expert can work with you in real time and get your taxes done as soon as Jan 8. You don't have to wait and wonder when they're done.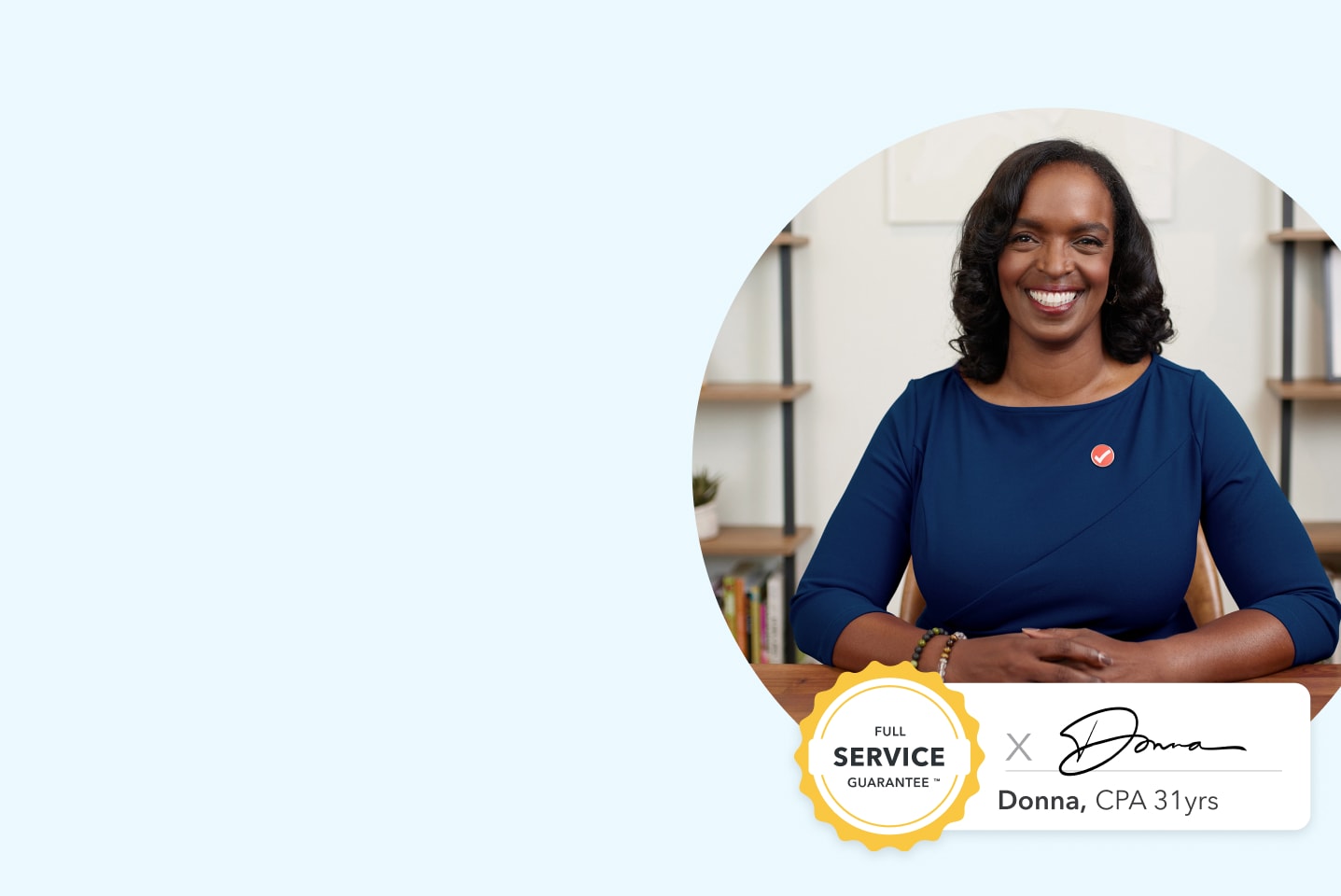 Getting
started
is easy
Switch to TurboTax in seconds

Answer a few questions to create your personalized price estimate and
tax planner

Securely hand off your docs

Securely share your docs and get matched with a local expert

Meet your dedicated tax expert

Your expert gets to know you and starts your taxes right away

No waiting and wondering

Your expert can connect in real time and finish your taxes as
soon
as Jan 8

Do taxes your way

Do everything from home or meet in person* where available

Backed by our Full Service Guarantee

Review everything with your expert before they sign and file
for you
In 2023, 93% of customers who reviewed
TurboTax Live Full Service gave us 5 stars
Rated 4.6 out of 5 stars by our customers



(4.6/5 | 75,910)
TurboTax was amazing!!

"TurboTax helps me file my taxes quickly. My tax preparer was very knowledgeable on helping me understand my return. She was able to educate me more on self employment, which is my first time filing with self employment."

Philly anna, Arizona

2023 Full Service Premium

Easier than we thought. Bernadette was GREAT!

"We started our own business and after we got the runaround with our CPA we decided to use TurboTax. It was super easy. We did have to scan and upload our docs but it didn't take long. Bernadette we great. She answered all the questions I had, and was super friendly. Would highly recommend."

JoelTR, Massachusetts

2023 Full Service Premium

TurboTax was awesome

"I will never do my taxes myself as long as TurboTax full service is available. My tax expert walked us through every step ensuring all our questions were answered. We were able to connect easily and finish filing our taxes while sitting in our own living room."

Tpilot, North Carolina

2023 Full Service Basic
*Actual customer testimonials.
Your tax return,
backed for lifeTM

100% accurate calculations, audit support, and your max refund. All backed for the full 7-year life of your tax return.

Searches for tax deductions

TurboTax finds every tax deduction and credit you qualify for to boost your tax refund.

Taxes done right

TurboTax calculations are 100% accurate so your taxes will be done right, guaranteed, or we'll pay you any IRS penalties.